Latest
12 Gifts For All Kinds Of BAEs This Ramadan (That Come With Additional Discount Coupons)
12 Gifts For All Kinds Of BAEs This Ramadan (That Come With Additional Discount Coupons)
No matter what phase bae is going through right now, you'll find the perfecto Ramadan gift for them right here! That too with additional added discount coupon codes, keeping those on a budget in mind… yuuhpieeeeee!!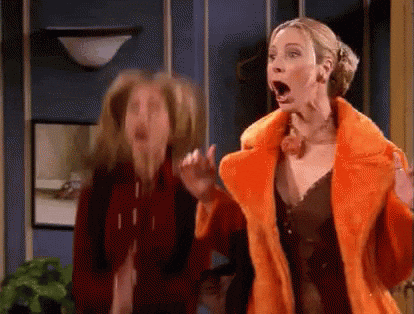 12. A super sleeeeek Robot Vacuum Cleaner for your fave bae who's also an obsessive cleaner!
Promising review:
"After paying huge amounts to cleaning companies over the last few years each time the house got dusty, I invested in the Eufy Robovac 30C by Anker which everyone was raving about. I love Anker products anyway but this is my first Eufy product and I wish I had known about this before. My house is super clean and in corners, I could never get to. It so easy to use and I don't need to scream at it to do a good job. Overall an amazing buy and I can't wait for the next Eufy product to come out."
Buy it from Amazon for AED 749.00.
11. Your party animal bae will surely love you for this Wireless Bluetooth Speaker with LED lights!! Iss house parties GALORE with this bad boy… (once quarantine is over that is).
Promising review:
"Very great product …. its voice is strong and the colours are very beautiful."
Buy it from Amazon for AED 79.99.
10. A gorgeously chic Pink Ceramic Bowl for bae who's big on aesthetics and home decor!
Buy it from Amazon for AED 62.79.
9. Show your sleepyhead sweetheart how much you know them with this 2-in-1 Portable Inflatable Chair and Bed! So they can practically sleep anywhere, anytime!
Buy it from Amazon for AED 115.00.
8. For bae who likes to vibe in their own world, these Noise Reduction Wireless Earphones will become their new go-to!
Promising review:
"I had the pods for 3 days now, I love them, the packaging is AAA, They are very small in size and snuggle perfectly in the ears with lots of different sizes for different ears. The battery lasts very long and with the charging case, it keeps going and going. Please note that this is not Noise Cancellation, rather, its Noise Isolation. I have connected it to my Galaxy Note and it works perfectly and connects as soon as I take them out of the case. Also, I was able to connect it to my laptop, I didn't notice any lags or delay in sound. it works perfectly fine."
Buy it from Amazon for AED 139.00.
7. A Classic OLEVS Wrist Watch for your fashionable bae who's forever '10 minutes away'…
Promising review:
"Very nice quality and comfortable use for casual/ office wear."
Buy it from Amazon for AED 149.77.
6. Pamper your near and dear ones with the sa-weeet gift of youth with this 3-Bottle Skincare Serum Set!
Promising review:
"Package came without any leaks. Very good quality. Not watery. Face feels very good. Use a couple times under mask and very good results. Ordered with Prime came next day. Recommend!"
Buy the set from Amazon for AED 59.00.
Promising review:
"Very nice and practical! Highly recommended!! Was looking for loudspeakers also but this function exists in this clock so I could play my music on it! Nothing to complain about! ?"
Buy it from Amazon for AED 59.99.
4. A Black & Decker Digital Air Fryer for your foodie bae who has been wanting to get healthy since forever!
Buy it from Amazon for AED 328.95.
Buy it from Amazon for AED 51.49.
2. If bae is big on the beach waves and hairstyling, then this Ceramic Hair Curling Iron is the way to go this Ramadan fam!
Buy it from Amazon for AED 99.00.
Buy it from Amazon for AED 288.00.
This article may contain affiliate links. Lovin Dubai can receive a commission if items are purchased through a link from this post.