Latest
13 Items To Keep You Cool This HOT Summer In Du-bae (Starting From AED3)
13 Items To Keep You Cool This HOT Summer In Du-bae (Starting From AED3)
The unforgiving Dubai summer heat is HEREEE!! C'mon, you still have time to gear up before you fry up with this summer survival kit fam.
'Cuz UAEs summer spares no one. NO ONE.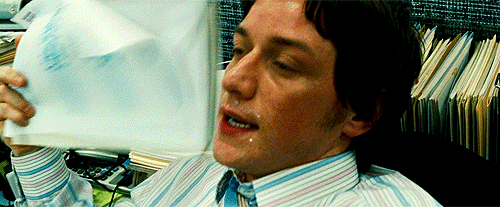 13. You NEED a mini portable hand-held fan with you at ALL times if you're staying in the UAE. Period.
Buy it from Amazon for AED 45.99.
12. Stay cool and stylish with this Cotton Linen Retro Tee for men!
Buy it from Amazon for AED 23.62.
11. Stay hydrated and keep your water/juice/smoothie/shakes chilled (or warm) at all times with this Goolsky Insulated Water Bottle!
Buy it from Amazon for AED 39.99.
Buy it from Amazon for AED 50.99.
9. Trust us, having this Rose Water Hydrating Face Mist in your handbag will come in handy all the time, as your face starts to break a sweat during this boiling climate!
Buy it from Amazon for AED 26.00.
8. This baggy Tommy Jeans Women's Textured Stripe Blouse is what every woman NEEDS in her closet this scorching summer… sis this purchase, you will not regret!
7. Ladies let your body breathe with this feminine and GORGEOUSSSSS Floral Printed Summer Maxi Dress.
Buy it from Amazon for AED 65.79.
6. This summer tunic printed Cotton Tee For Men looks like something you would run to buy during a trip to Goa!
5. This Summer Floppy Sun Hat with a wide brim will NEVER get crease plus its made of a knitted lace ribbon and 100% cotton material that helps to keep your head cool…
Buy it from Amazon for AED 36.00.
3. Men, ditch the tight jeans and get yourself this Loose Trouser with Pockets to keep it light, cool and stylish this summer!
2. Wipe off the sweat with your handy, ultra-soft and cooling FINE Menthol Pocket Facial Tissues (that come in a pack of 10!!)
Buy it from Amazon for AED 3.62.
1. These Anti-slip Waterproof Slippers will deffo come in use if you're heading to the poolside or spending the day at the beach or in a waterpark!
Note: This article may contain affiliate links. Lovin Dubai can receive a commission if items are purchased through a link from this post.