Latest
28 Things Only Those Who Are New To Dubai Will Relate To 
28 Things Only Those Who Are New To Dubai Will Relate To 
You know what they say, when in Dubai behave like the Dubai-ans and adopt hummus as your staple diet.
28. You haven't even stepped out of the airport and the country's cleanliness has already left you in awe.
If you're as cleanly as the city then surely you always carry this mini sanitizer around with you at all times.

27. Soon, you're relieved that there's no such thing as PDA to cringe you out in this city.
They only 'kiss' you'll be seeing out in public for a while are these Hershey's Kisses!!

26. No noise pollution, no fights breaking out over stolen parking or metro seats … you're wondering if you've landed on a parallel universe.
BUT as long as you have a trusted reverse cam installed in your whip, no mortal will be able to get away with slipping into parking!

25. Just a couple weeks in, you've already spent a ton of money… damn you persuasive salespersons and attractive discounts!!
You've even become a more responsible shopper and have started carrying around Reusable Shopping Bags with you!!

24. While instinctively converting dirhams to your home currency, in your head. Uh oh.
Quickly doing the conversions on your Apple Watch and regretting your shopping decisions almost instantly!!

23. You've come to realize that there's an app for everything in this city, food, groceries, bills, paying for services etc. Smart city benefits 101.
You've kinda forgotten what a wallet even looks like at this point.

22. You find yourself spoiled for choice when it comes to restos and cafes.
Scour ALL the cafes. Try out ALL the fast-food joints.
BUT that AirFryer at home always does you good when you're on your no-oil, low-fat diet.

21. Of course, you want to try all local things, starting with literally every shisha flavour.
Soon you've bought your very own Sheesha/Hookah to keep at home with you… for the rest of your life.

20. And now shisha has become your new hook… quite literally.

19. You didn't know you could feel love as pure as you feel for shawarma…
Show off your love for the Middle Eastern gem with a Shawarma iPhone Case Cover or a Shawarma TIEEEEEE!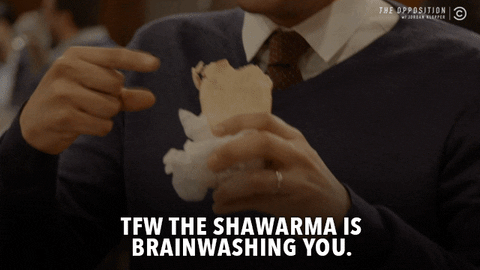 18. You have discovered that Dubai does chai for AED2 and you've drawn up a plan on how to survive on just chai.
The Dubai street chais have inspired you to become a profesh Home Chai Maker as well.

17. You're overwhelmed by all the many, MANY rules but are also grateful at how safe this city is.
If you're a stickler for the rules then this Hasbro Monopoly Dubai Edition will be right up your alley.

16. You are more careful than ever because you can pretty much get ticketed for everything.
Well, one thing you can deffo avoid is an AED3,000 fine as long as you have on a Protective Face Mask.

15. Eventually, you get your first fine and you're pretty much in denial the whole week.
There goes my AED500 savings…
And to be extra careful out there on the rookie roads, strap on a pair of gloves as well.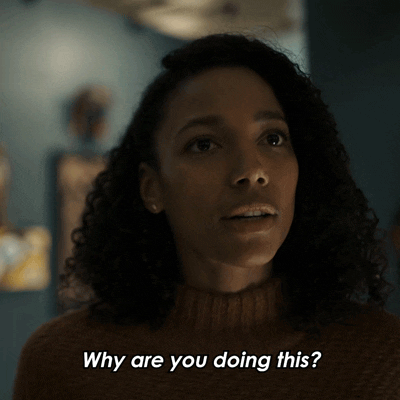 14. And though it's hard, you begin to understand that's how Dubai is so orderly and get why EVERYONE follows rules religiously here.

13. You pick up a few Arabic words like mashallah, habibi, sabar, inshallah and yallaaahhh and you practically see yourself as a local.
It's even come to the point where you let your Yalla Habibi Shirt do all the talking…

12. You've discovered HUMMUS and finally, that big black hole in your heart has been filled!
Words can no longer express hummus you love HUMMUS!!!!

11. The heat has got you turning up the air con to FULL blast! Because it's just THAT hot.
Learn from us long-time Dubai-ans and carry around a Mini Portable Fan with you at all time to keep you from giving into the extreme summer heat.

10. After a couple of weeks and a couple of quick net searches you realize that your hair ain't falling out of stress, but because of Dubai's hard water that's coming for you and your luscious locks.
Thas why most of us have this Ionic Shower Filter installed in our baths!

9. Dubai is super international, so you somehow come across something that reminds you of home and you're instantly taken away by a wave of nostalgia and reminiscing
In these cases, a nice Warm Neck Massager will make the tears go right away.

8. You are still not used to WhatsApp and Skype calls not working…
BTW you can always buy iPhones with FaceTime here in the UAE and then wait till you travel to ACTUALLY use it.

7. After just ONE Dubai Metro ride, you've managed to memorize Dubai's routes by heart.
Who needs a Dubai map anymore when the Dubai Metro can do the job just as well.

6. At many random times, you stop and wonder HOW on earth has your bank balance has become so low?! SHAKING.
Honestly, it sounds like many of us still need some MAJOR tips on money management.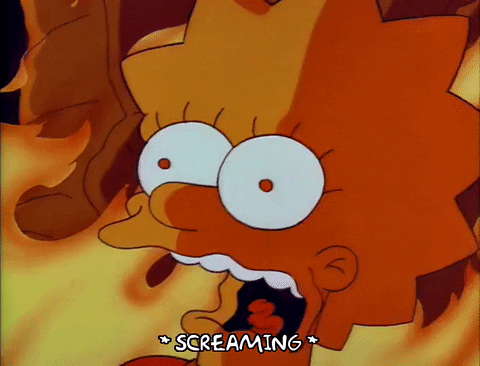 5. You are still in the process of adapting to the Friday-Saturday-weekend. Yes, Sunday IS a workday here.
OH NO NOT AGAIN!
Sounds like someone needs an Efficient Alarm Clock ASAP! With the date, time and all that jazz.

4. The nightlife in Dubai totally makes the weekend shift worth it tho.
OMG and the brunches! Can't even rn.

3. You didn't know that a beach could get so clean and orderly! #SHOOK
Ahh don't forget your Moisturizing Sunscreen at the beach though! Or you'll come back home looking like burnt sphynx cat.

2. Oh, so that's what clean oceans look like… huh.

1. And by now you've already overlooked the nitty-gritties and are LOVIN DUBAI!

Note: This article may contain affiliate links. Lovin Dubai can receive a commission if items are purchased through a link from this post.