Latest
NEVER Go Out Of Charge When Following Directions With These 4 Wireless Car Charger Clamps
NEVER Go Out Of Charge When Following Directions With These 4 Wireless Car Charger Clamps
It is a complete struggle when you're driving down a busy road, following some MAD complicated directions and you're phone on the verge of dying!  Then to stop the car, bring out a power bank, or squiggle your car's charger around and into your phone while it's secured on a clamp… OMG THE STRESSSSSS!
Why put yo'self in more tension whilst driving, when life is already so darn stressful as is? Make your driving experience a smooth affair with these 4 2-in-1 wireless car charger clamps!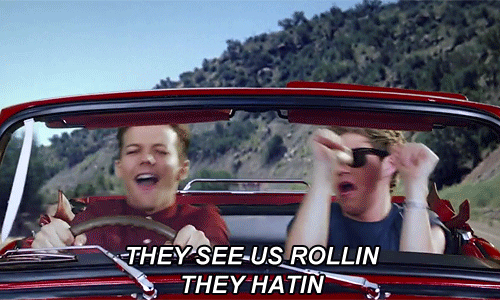 4. This Xiaomi Wireless Car Charger Electric Clamp is a purchase that happy customers have deemed as their "best purchase on Amazon!"
Promising review:
"This is one of my best purchases on Amazon.
My work includes a lot of phone talks and mobile usage, so I noticed the followings:
– The automatic movement of the grip, especially while driving, saved your life!
– Decent wireless charging, no need to use a second hand to connect the cable.
– Amazing grip (few months of usage never fell, or lost grip)
– Beautiful mat black design.
– Really easy to setup.

I have bought another 2 pieces afterwards for family members."
Buy it from Amazon for AED 125 (down from AED 199.50).
3. This Wireless Car Charger Mount isn't just a wireless car charger but a phone holder too. The 2-in-1 design will help you to end the chaos of cable and resolve your panic of low cellphone power when frequently using GPS navigator, voice call, or listening to music on the road.
Only one-hand operation, plus there's no need to remove phone case while charging.
Buy it from Amazon for AED 150.
Promising review:
"This is my second Choetech device as the first one impressed me. The wireless car charger is a nice grey/blackish colour which blends well with my dashboard. Love the way choetech adds two ways of placing the charger/holder. You can either you the suction arm and stick it on your windscreen or place it on the a/c vent.
You don't have to worry about your phone shaking around as they also include a black rubber band which you can use to nicely fasten and cushion your phone as it is on the charger/holder. It's really convenient, I used to scramble around looking for my phone changing cable whilst driving which is quite unsafe, now all I have to do is place it on my holder and it charges wirelessly, and it is pretty fast as well.

Choetech you have done it again. I will definitely keep buying."
Buy it from Amazon for AED 70 (down from AED 95).
1. This Choetech Gravity Wireless Car Charger can be easily attached to most air vents. It is compatible with horizontal and grid vents, but not for arc-shaped, retraction type and passive air vents. brings you a safe driving and no blocking sight.
Promising review:
"I thought that was an automatic infra red holder, but although it is not, and instead depends on the weight of your phone to grab it, it is far more practical and easy to use, also when connected to a fast car charger, it delivers real Fast Wireless charging, I love it."
Buy it from Amazon for AED 69 (down from AED 95).