Latest
You've Seen Them In Ads! Now It's Finally Time To Give These 5 Electro Hair Removers A Chance
Even though you're self-isolating, it's still kinda important to groom yourself from time to time… at least for the sake of the delivery people.
You've seen these electro facial hair removers on ads, commercials and pop-ups, but you kept putting off buying it because of your trusted parlour lady, BUT now it's time to finally give these zappy hair removers a chance.
These 5 painless, torture-less, zappy electro facial hair removers are here to rescue you from turning into a walking, talking picture of the Amazon rainforest. So get yourself this trusted and portable trimmer that you carry around with you anywhere once this lockdown is over.
Sis, it's time to look like your old self again!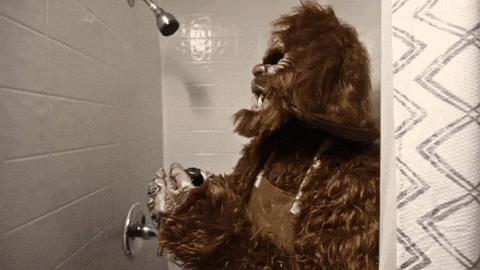 Buy it from Amazon for AED 27.58.
4. This stylish electric eyebrow hair remover is sleek and discreet, no more tweezers, the precision head is to be used on the top and bottom and in between eyebrows, it instantly erases unwanted and stray eyebrow hair, without the pain of plucking…
Buy it from Amazon for AED 63 (down from AED 129).
3. Designed like a lipstick this portable Painless Facial Hair Remover will effectively rid you of the unwanted peach fuzz, plus it's is darn affordable and will save you major bucks in the long run
Buy it from Amazon for AED 20 (down from AED 101.55).
2. The new Veet Sensitive Touch Beauty Trimmer is the 1st device from Veet specially tailored to gently trim and precisely shape your sensitive body parts, such as the face, bikini and underarms
Promising review:
"Pretty good for the price given the quality."
Buy it from Amazon for AED 124.95 (down from AED 136.50).
1. The revolutionary Flawless Brows: the perfect cleanup tool to maintain that "fresh out of the salon" look for your bushy brows
Promising review:
"There is a bit of a learning curve but this product is awesome. I hate plucking my eyebrows and I'm allergic to wax, this was very precise and easy to use. You do have to do a few passes but I took my bushy eyebrows to manicured arches in less than 20 mins. I imagine touch-ups will be less than 5 mins."
Buy it from Amazon for AED 30.