Latest
Every Home Should Be Equipped With These 6 Items As A Prevention Against Accidental Fire Outbreaks 
Every Home Should Be Equipped With These 6 Items As A Prevention Against Accidental Fire Outbreaks 
Kitchen fires have become common now more than ever because of everyone staying at home and regularly cooking.
Thus, ensure the safety of yourself and your family by keeping your home equipped with these 6 essential fire prevention items, that can prevent a small fire from turning into a massive calamity.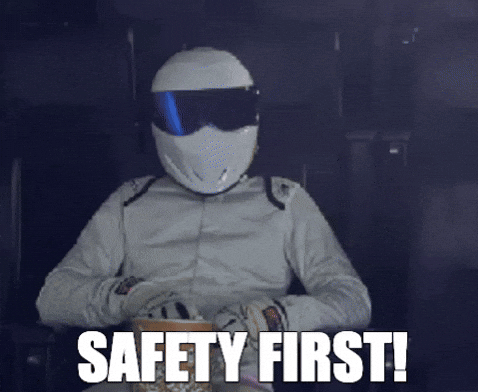 6. This small-sized fire blanket is made of heavyweight, flame-retardant fibreglass providing protection to equipment and work areas prone to accidents from sparks and spatter. It is the perfect fire safety product for kitchen fires involving incidents with items such as chip pan fires.
Buy it from Amazon for AED 44.37 (down from AED 94.43).
5. This full-length Fire Blanket is an extremely practical and essential item to have stored at your home for emergencies!
Buy it from Amazon for AED 159.84.
4. If you don't have one already, then PLEASE get your home this 6kg Dry Powder Fire Extinguisher, to keep yourself and your loved ones safe from any major fire-related accidents.
Buy it from Amazon for AED 74.75.
3. It's always handy to have a pair of Heat Resistant Furnace Gloves at your home! Makes sure all your outdoor or indoor cooking runs smoothly without leading to any unwanted burns or spillage injuries.
Buy it from Amazon for AED 109.28.
2. This Blow Torch that comes with a safety lock is IDEAL to prevent any accidental butane leakage that might put you and your fam in danger!
Promising review:
"I have burned out torches very fast in the past, but this torch is still ticking. It has a large fuel tank and runs a long time. The lever to adjust the flame is the opposite of most torches.  The flame can range from 6 inches to half an inch. Also, its large size makes it easy to control. Enjoy. I do."
Buy it from Amazon for AED 306.28.
1. This high-quality LiPo Battery Safety Bag of GoolRC is designed to keep the RC batteries and to avoid damage caused by the explosion of the RC batteries.
This is a must-have product for all RC fans to store the batteries. Get it and keep your batteries safe and easy to carry.
Buy it from Amazon for AED 47.49 (down from AED 116.98).