Latest
Take Control Of Your Life With These 6 'Portion-Controlled' Lunchboxes
Take Control Of Your Life With These 6 'Portion-Controlled' Lunchboxes
ENOUGH of ordering takeouts at work every freggin' day and wasting your hard-earned money on that saturated fat-filled fast food.
Prep yourself a nice healthy meal in the morning and you'll be feeling like a changed and improved (wo)man for the rest of the day!
Take control of your life and switch up your lifestyle with these 6 portion-controlled lunchboxes.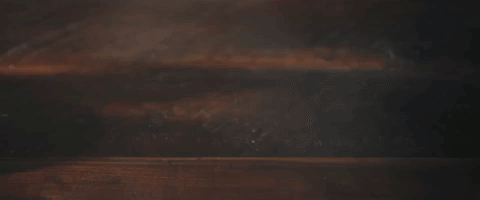 6. Jeopace Bento Box is perfect for school, office, factory, home and outdoors. Put your pasta, salad, sandwich, fruit, snacks or sushi in it and enjoy it when and where you like.
Three compartments help to plan a well-balanced diet not only for men and women to keep fit but also for girls and boys to have comprehensive nutrition.
Promising reviews:
"I've been using it for a while now and it's good … it doesn't leak at all … washed it in the dishwasher a couple of times and it wasn't affected at all."

"Superbly amazing thing I hv ever found in Amazon… it's a perfect package for anyone to take a lunch box to their office or school… It has a beautiful strong partition which to have a balanced diet in ur box on the go."
Buy it from Amazon for AED 31.90.
Promising review:
"Love it. The bottom compartment is suitable for sauces. If you are on a diet, this is the perfect serving piece."
Buy it from Amazon for AED 30.50.
Promising review:
"Lunch break is always exciting because of this product. Thank you."
Buy it from Amazon for AED 58.77.
3. Made from the highest quality stainless steel, this 4-Compartment Bento Lunch Box is the best snack tray for packing healthy food to go. And because they're virtually indestructible, they're great for any on-the-go lifestyle.
Buy it from Amazon for AED 50.00.
2. Designed for erraday convenience, this Portable Stainless Steel 4-Compartment Bento Lunch Box is dishwasher-safe for a time-saving cleanup! And because it's reusable, you'll save money while creating zero waste.
Buy it from Amazon for AED 64.99.
1. This 2-Piece Lunch Box is eco-friendly 101. Plus, it's durable, long-lasting and rust-free. The lid is made of non-toxic and odourless polypropylene which will not emit harmful substances into the food.
Promising reviews:
"I liked the quality of the stainless. It's a good size to put in the kid's lunch bags. I use it for my children's snack and lunch for school."

"This set is quite useful to have in the kitchen."
Buy it from Amazon for AED 44.99.
Note: This article may contain affiliate links. Lovin Dubai can receive a commission if items are purchased through a link from this post.