Latest
Swap Your Mehh Lamps With These Retro Edison Editions And You'll Never Feel Like Leaving Your Home Again
Swap Your Mehh Lamps With These Retro Edison Editions And You'll Never Feel Like Leaving Your Home Again
Ditch the boring lamps and bulbs around your house and replace them with these exciting retro Edison bulbs, that'll have your home looking like a vintage shangri-la!!
Channel thy inner Shakespeare with these English-style vintage Edison bulbs…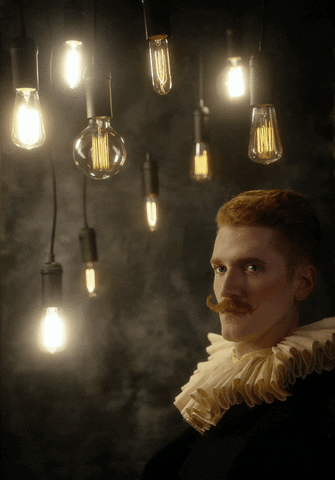 6. This fancy 2-in-1 Levitating Magnetic Light Lamp comes with a wireless charging base that can charge your phone, plus you can ACTUALLY release the bulb from the nightstand and have it appear as a 'floating bulb'… COOOL X10000
Buy it from Amazon for AED 228.99.
5. This Vintage Magnetic Floating Edison Bulb will become the ULTIMATE conversation starter at every house gathering!
Buy it from Amazon for AED 327.88.
4. This Dimmable Vintage Edison Desk Lamp looks like it's been transported straight from the streets of London to your living room table. For those into the retro life, it does NOT get better than this industrial looking bulb!!
Buy it from Amazon for AED 1,795.80.
3. Wind down for the day by turning off all media and screentime. Dim the lights and swap out white mehh tube lights for this Hanging Globe Edison Bulb!!
Buy it from Amazon for AED 18.40.
2. Add a little personality to your outdoor patio decor with this 15-piece waterproof LED Edison Vintage Hanging String Bulbs!
Promising review:
"I like the waterproofed bulb sockets and the fact you can link multiple strings together for one long continuous string."
Buy the pack of 15 lights from Amazon for AED 178.00.
1. Reno up your interiors with this pack-of-6 Vintage Filament Edison Squirrel Cage Bulbs that will cosy up the vibe and give your home a soothing warm glow!
Buy the pack of 6 lights from Amazon for AED 54.49.
Note: This article may contain affiliate links. Lovin Dubai can receive a commission if items are purchased through a link from this post.