Latest
Those Working Long Hours Will Wonder "Stress Who?" With These 7 AWESOME Massage Products
Those Working Long Hours Will Wonder "Stress Who?" With These 7 AWESOME Massage Products
Check out these top-rated and best-selling massage cushions, foot and handheld massagers!
You, after buying everything on this list: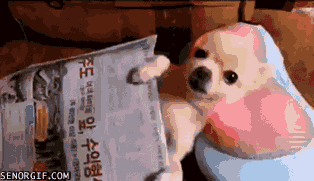 7. A heated Foot and Calf Massager, because it's simply what you deserve after a long day on your feet and it's time to treat yourself.
Promising review:
"It's easy to use and helpful for my mother-in-law who has diabetic neuropathy. She cannot tolerate heavy massage due to her foot issue. It has comforted her more than any other product or medication or exercise because she uses it daily."
Buy it from Amazon for AED 680.00.
6. Surprise your pops this Father's Day with this High-Tech Foot Massager to soothe your old man's aching feet, or as he calls them, his yapping dogs.
Promising review:
"Excellent quality. Worth the investment. Works wonders. Definitely recommend the purchase. Such a relief after a day of work, helped me relax. Don't think, just buy, after all, it's the cost of a couple of foot massages."
Buy it from Amazon for AED 195.84.
5. A Foot and Joint Massager that EVERY person with a job that requires a lot of running around can't wait to use when they get home to. You have a lot of pressure at work and you need some relief, dammit!
Buy it from Amazon for AED 55.00.
4. A Silicone Head Scalp Massager to deep-clean and exfoliate your scalp — and make you look forward to showering even more because iss 'bout to make you feel relaxed as hell.
Buy it from Amazon for AED 48.54.
3. A Back and Neck Massager you can literally drape around yourself anywhere when you need to unwind and soothe your tense muscles. And if you're constantly slaving away in front of your lappy all day long, then this massager is a GOD-SENT for you!
Promising review:
"This massager is of high quality! Sitting along time in front of the laptop causes pain in my neck and back so I decided to give this massager a try and It's wonderful. The rotating nodes offering effective deep-kneading on specific acupressure points to help release tension and tight muscles also the optional heat gives it an extra advantage. I'm really satisfied!"
Buy it from Amazon for AED 169.99.
2. A heated, Remote-Controlled Shiatsu Massage Cushion so you can relieve any pesky tension or soreness whether you're at home or on the road.
Promising review:
"Very good quality and works great."
Buy it from Amazon for AED 299.00.
1. A Heated Shiatsu Pillow Massager with handle straps to attach to chair or car seat that you're definitely knot going to regret bringing with you everywhere.
Promising review:
"Portable, compact and easy to operate. Comes with a wall and car plug. You can use it in your home or car. HIGHLY RECOMMENDED!"
Buy it from Amazon for AED 60.00.
Note: This article may contain affiliate links. Lovin Dubai can receive a commission if items are purchased through a link from this post.