Latest
UAE Gyms Are Temporarily Down But Your Spirits Don't Have To Be With These 7 Go-To Workout Equipment
No one's going to the gym right now… for obvious reasons!
But that doesn't mean that you sit at home idle and lose out on morale and your stamina- that you've worked so darn hard for!!
Keep up the stretching, flexibility, strength and stamina with this list of 7 gym equipment that you can easily make space for at your place! Plus the best immunity booster for your body, during this flu season, is exercising the core and working out after all!
Walk out of the 2-week home quarantine period like…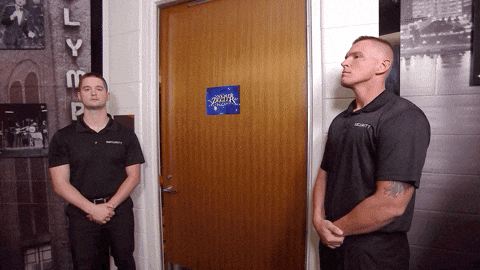 7. Jump rope in your free time and keep up the stamina with this great endorphin-pumping activity!
Buy it from Amazon for AED 10.
6. Keep your muscles intact with this Rubber Encased Hex Dumbbells and don't throw all your strength training down the drain
Promising review:
"This 25 lbs dumbells are awesome for the price. The rubber ends are perfect for folks that have nice floors and don't want them scratched… also keep true to yourselves and develop a habit of working your arms out!"
Buy it from Amazon for AED 837.20.
5. This Portable Home Exercise Bike is multitasking goals!! Peddle away as you finish off your daily emails or as you're binge-watching your fave Netflix shows…
Just sit there and burn calories… seriously does life even get better than this?
Buy it from Amazon for AED 630.17.
4. We're all just sleeping all-day anyway, so why not just roll on down on this Lightweight Reversible Yoga Mat and stretch it out?! Take up some free YouTube yoga session for 20-mins each day and you're good to go!
Buy it from Amazon for AED 185.
3. Who needs to fantasize about doing pullups at the gym when you can install the Door Gym Home Workout Bar? Focus on that core strength and use this multifunctional upper body and core workout bar to your convenience
Buy it from Amazon for AED 40.
2. Get flexi with this Top Sky Yoga Ball that comes with a pump!
Promising review:
"Perfect for this price range."
Buy it from Amazon for AED 21 (down from AED 29.99).
1. You no longer need to put your summer beach bod on hold until 2021 with this ab wheel power roller will get your abs all flexed in no time at all!
Promising review:
"This equipment is so far so good love it, it's worth it ever!!"
Buy it from Amazon for AED 25.99.