Latest
7 Products That Will Make Your 'All Apple' Set-Up Look Alive
7 Products That Will Make Your 'All Apple' Set-Up Look Alive
Transform your workspace into an effortlessly chic all Apple situation and work away feeling oh-so-boujee…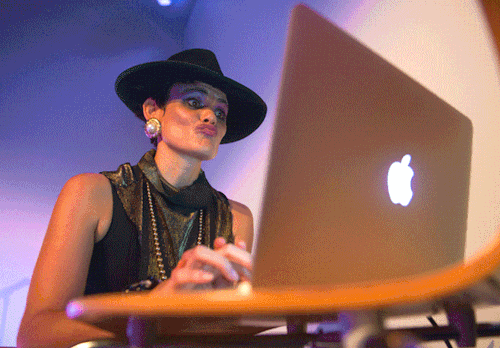 7. An Apple Magic Mouse 2 in Space Grey that features a state of the art multi-touch surface that makes it easy for you to explore all your fave content.
Promising review:
"Another great product by Apple."
Buy it from Amazon for AED 489.
6. The Apple Magic Mouse 2 sports a stunning white finish.  With no disposable batteries, it has a leading-edge internal structure with fewer moving parts. This solid but lighter make, along with an optimized foot design, results in a super-smooth, superior glide with less resistance.
Promising review:
"I like the fact that the mouse meets my expectations. I use it almost daily for work with my Macbook."
Buy it from Amazon for AED 289.
5. This Magic Keyboard with a Numeric Keypad (in Space Grey) features an extended layout, with document navigation controls for quick scrolling and full-size arrow keys for gaming.
Buy it from Amazon for AED 1,237.99.
4. This Apple Magic Keyboard comes with keys in both English and Arabic for 'em multi-linguals
Promising review:
"Great keyboard. As expected."
Buy it from Amazon for AED 378.99.
3. The Magic Keyboard provides a remarkably comfortable and precise typing experience. It pairs automatically with your Mac, so you can get to work right away.
Promising review:
"Expensive but Good device. Will take some time to adjust if you are used to the previous generation of the magic keyboard."
Buy it from Amazon for AED 328.
2. This Round Waterproof Aluminum Mouse Pad will just pull the entire all-Apple look together effortlessly!
Promising review:
"Nice mousepad, mouse acts really nicely on this surface."
Buy it from Amazon for AED 66.
1. …And to safely store away all your smart devices when on the move is this Smatree Hard Case!
This case can hold: Magic mouse Magsafe Power Adapter Magnetic Charging Cable Apple Pencil Apple USB cable 8 slots for SD cards/USB flash drives/card reader This case features compartments with 2 moveable dividers, you can arrange them in a different way.
Promising review:
"I use this every day to keep my chargers and cords organized when I need to bring them back and forth to the office. This was also great for recent travelling. If you have any kind of case on the apple pencil, it is a bit of a tight fit, but that's not necessarily a bad thing – I know it's going to stay put!"
Buy it from Amazon for AED 62.99.