Latest
These 8 Novelty Skull Shaped Glassware Can Do You No Wrong
These 8 Novelty Skull Shaped Glassware Can Do You No Wrong
Skull shaped glasses ain't just a piece of decoration or a fun way to jazz up your glassware collection, they're an entire MOOOD!
A type of boujee and renegade-vibe add to your glassware-set, to catch your guests off guard when you serve them in these 8 totally insta-worthy skull glasses… watch them turn GREEN with envy over your swanky new glass upgrades.
Drinking out of your new skull-shaped glass making you feel like…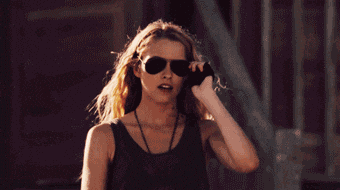 (P.S. The coupon "AMAZON15" is valid for new customers till the 30th of April with a maximum discount of AED 50.)
8. If you're the CEO of being extra in your squad then this Stainless Steel Skull in Palm Goblet is for you fam!!! Looks like a goblet sent up straight from the underworld…
Can't stop staring… so darn wicked!
Buy it from Amazon for AED 102.55.
Skull shaped mug that looks like it is really made from bones. Geeky gift for skull lovers that is actually really quality made and can be used for a long time.
Promising review:
"Very Realistic."
Buy it from Amazon for AED 115.99.
6.  A glass skull decanter set that includes a set of four shot glasses
Promising review:
"High Quality."
Buy the set of 5 glasses from Amazon for AED 44.43 (down from AED 206.73).
Buy the pack of 6 from Amazon for ONLY AED 56.
4. This 3D Skeleton Hand Goblet is made from REAL decaying bones… Nahh just kidding but it sure does look like it!!
Buy it from Amazon for AED 50.98.
Buy it from Amazon for AED 60.
2. Sip on your bevvies and apple juice from this Transparent Skull Shaped Bordeaux Glass, and watch your skull illuminate with a warm glow of the colour of its contents
Buy it from Amazon for AED 39.99.
But it from Amazon for AED 39.99.