Latest
When Life Gives You Salt… Throw It Away And Get These 9 Himalayan Salt Lamps Instead 
When Life Gives You Salt… Throw It Away And Get These 9 Himalayan Salt Lamps Instead Have The
Himalayan Salt Lamps are ALL the rage for a reason! Apart from being a fancy and mystical lamp to own, it's got wonderful purifying properties as well.
Himalayan Salt Lamps:
Cleanses, deodorizes, and purifies the air
Calms allergies and reduces asthma
Promotes blood flow
Gets you out of the dumps and boosts energy levels
Sharpens concentration
Enhances mood
Nobody:
Himalayan Salt Lamps: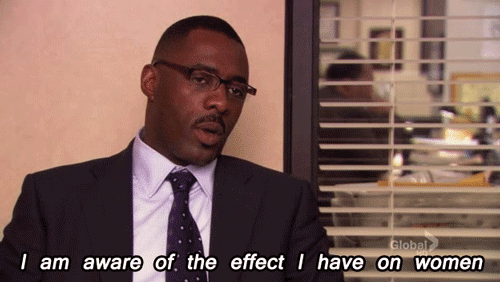 9. Once you light up these Continental Himalayan Crystal Salt Rocks, they'll illuminate with a soothing campfire-like amber warm glow!
Buy it from Amazon for AED 149.00.
8. Known for its therapeutic properties, this Himalayan Salt Lamp has been beautifully handcrafted from 100% pure and natural salt found high up in the Himalayas and is said to increase levels of serotonin to relieve stress, alleviate depression and boost energy.
Buy it from Amazon for AED 65.77.
7. This Himalayan Salt Lamp (that looks like jumbo Cheeto chips) radiates a warm glow, that provides a calming atmosphere to help create a sense of peace and relaxation.
Buy it from Amazon for AED 75.40.
6. This Himalayan Rock Salt Bowl Lamp with Salt Chips can effortlessly add a mystical charm to almost any room, and would deffo leave Gwyneth Paltrow full of envy.
Buy it from Amazon for AED 75.00.
5. These two Himalayan Salt Night Lamps will work as mini air purifiers and can even help relieve breathing difficulties, cough and other symptoms, and relieve allergens. Plus, the soft orange hue will help to relax and calm mood.
Promising review:
"Lovely item, really enjoy using it."
Buy the 2-piece-set from Amazon for AED 73.30.
Buy it from Amazon for AED 70.99.
Buy it from Amazon for AED 139.00.
2. This Lotus-Shaped Mini Himalayan Salt Lamp is one heck of a dreamy table lamp. The charming design help will create a beautiful and mellow atmosphere in your lovely home.
Buy it from Amazon for AED 89.29.
1. This Tear Drop Shaped Himalayan Salt Lamp could easily pass off as the torch that the Statue of Liberty holds in her right hand… something so powerful 'bout it!
Buy it from Amazon for AED 179.00.
Note: This article may contain affiliate links. Lovin Dubai can receive a commission if items are purchased through a link from this post.