Latest
Level Up Your TikTok And Vlogging Game With These 8 Profesh Backdrops
Quarantine season calls for giving TikTok and that vlogging life a try.
With already millions of bloggers, vloggers and TikTokers out there, how are you planning on standing out from the rest? Huh?
We'll tell you how, through dope backgrounds. Whilst most of your friends and instafam are shooting their vids with a visual of a toilet in the background, take things to the next level with some professional (plus super affordable) backdrops that'll get your videos going viral… for all the right reasons!
Turn your room into a mini studio and you'll never need to go out in search for a shoot location ever again…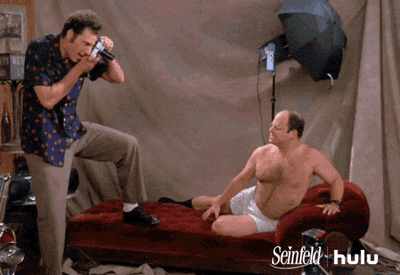 8. This Retro Sweetheart Backdrop is just a fab pick to shoot your dance videos and makeup tutorials in front off
Buy it from Amazon for AED 29.99 (down from AED 65.98).
Buy it from Amazon for AED 53 (down from AED 75.96).
6. How cool would it be to go live on IG with this Brick Wall as a backdrop?!
Buy it from Amazon for AED 28.99 (down from AED 51.98).
5. An elegant girly and Artsy Backdrop for those who are big on fashion and makeup vlogging
A great set up to take clicks of your products as well fam.
Buy it from Amazon for AED 47.10.
4. A Dazzling Showstopper Backdrop for the star that you are! Major Hollywood vibes with this one!
Buy it from Amazon for AED 37.54.
3. If you like to keep things simple and classy, then this White Brick Wall Backdrop will be right up your alley! Be the main focus of your vids and tutorials with this pristine white backdrop complimenting you
Buy it from Amazon for AED 39.99 (down from AED 146.97).
2. How PERFECT is this Urban Backdrop for your song/rap/instrument covers?! Totally sets the mood for a soulful cover this backdrop
Buy it from Amazon for AED 35.99 (down from AED 71.98).
1. Take clicks of your OOTD and MOTD with utmost style having this Wooded Wall Backdrop all set up behind you!
Buy it from Amazon for AED 22.13.
All you need is a fan blowing your way now, and you're viral ready!