Latest
You'll Want To Have Breakfast Throughout The Day 'Cuz Of These 4 ADORBS Cartoon Waffle Makers
You'll Want To Have Breakfast Throughout The Day Because Of These 4 ADORBS Cartoon Waffle Makers
You can NEVER be too old for cartoon shaped WAFFLES!!! The cute shapes and faces just make waking up in the mornings' sooooo much more worth it
These waffle makers are literally a part of so many childhoods… can't even right now *going into flashbacks*!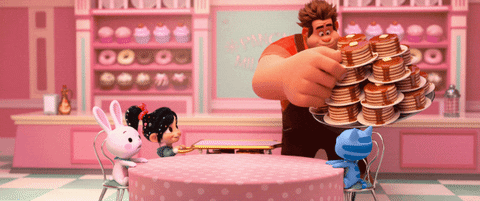 (P.S. The coupon "AMAZON15" is valid for new customers till the 30th of April with a maximum discount of AED 50.)
4. This Waffle Maker comes with 9 cartoon molds and uses double-sided baking technology to ensure the batter is heated evenly in all directions and the waffies come out fluffy, golden and crispy with a delicious taste!
Buy it from Amazon for AED 192.99.
3. This 8 mould Cartoon Waffle Maker is PERF for those looking for cute brekkie options but are on a tight budget! Make anything from brownies to cakes and waffles in this mini pink waffle machine
Buy it from Amazon for AED 228.38.
2. Get together with your kiddos and have a fun bonding session over waffles every morning with this Electric Cartoon Waffle Maker
Buy it from Amazon for AED 1,762.73.
1. This Multi-Functional Waffle Maker is SOO much more than just waffles!! Make paninis, hash browns, and even biscuit pizzas! Any wet batter will "waffle" your treats and snacks into single-serving portions. Great for kids or on the go bites!
Buy it from Amazon for AED 453.27.