Latest
WATCH: Socially Distanced BUBBLE Football Might Be The Best Way To Spend An Afternoon This Summer
WATCH: Socially Distanced BUBBLE Football Might Be The Best Way To Spend An Afternoon This Summer
The team of Lovin Dubai (clearly not the ENTIRE team tho) are currently away on a group bonding session in Ras Al-Khaimah and the Lovin squad are having a BALL of a time.
CEO and Founder of Lovin Dubai, Richard Fitzgerald just took to his insta to share some interesting sneak peeks of the team's day away at RAK, and his fun-filled COVID-19 proof football story is one you'll deffo be rewatching for a while.
Welcome to the NEW NORMAL for football-amidst-the-pandemic people.
UnbelievaBUBBLE!! We want innnnnnnnn too!
Major FOMO right here, if you can't tell already.
Video Unavailable
Presenting Lovin Dubai's very strict CEO and no-nonsense Senior Writer Rich and Casey…
This seems like a poppin' FIX for all the quarantine fighting!
LOL.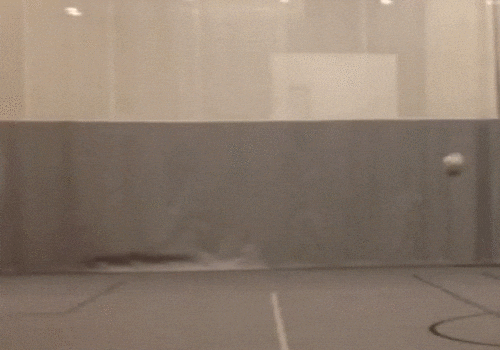 If you want in on some of the contact-free football fun like MEEE, then stop sulking and jump on the bandwagon by getting yo'self this COVID-19 lookalike Human-Sized Inflatable Soccer Bubble for adults.
Buy it from Amazon for AED 362.99.
Looking for something of top-notch quality for your family bonding session?! Then this Ultra Thick And Durable Material Inflatable Bumper Ball will be right up your alley.
Promising review:
"My 14-year-old son and I haven't been connecting as much as I would like so I wanted to buy something fun we could do together. We had seen some people in the park playing with these and he said that would be cool to try. When these arrived I blew them up in a few minutes with a pump and put them in the backyard and surprised him.

We had such a fun time and now he has fun playing with his friends with these. Now we have something to do to bring us closer and he has opened up just a little more. These inflatable bumper balls are made of thick plastic which is nice so I don't think they will puncture easily. Plus they are not too heavy to carry around. I was a little worried at first about our legs and head getting hurt but that never happened. Want to have a good time, get these!"
Buy it from Amazon for AED 1,362.25.
Check out this Inflatable Bumper Bubble Ball if you're looking for something thas AFFORDABLE and get's the job done!
Buy it from Amazon for AED 96.59.
Note: This article may contain affiliate links. Lovin Dubai can receive a commission if items are purchased through a link from this post.