Latest
Dubai Students and Teachers Need To Get Ready For Extensive Safety Protocols When Schools Reopen
As per the Knowledge and Human Development Authority (KHDA), an extensive strategy has been spread out to keep COVID-19 away from the vulnerable, as schools are set to reopen in September this year. Two major protocols that MUST be followed are:
Wearing masks at all time by both students and teachers
1.5m gap between student seating
The only time you do not need a mask is when eating or playing sports.
To avoid crowding in hallways, teachers will swap classrooms and the students will stay inside the whole time.
Moreover, swimming will not be starting again this coming academic year along with PE restricted to sporting activities that do not involve physical interaction.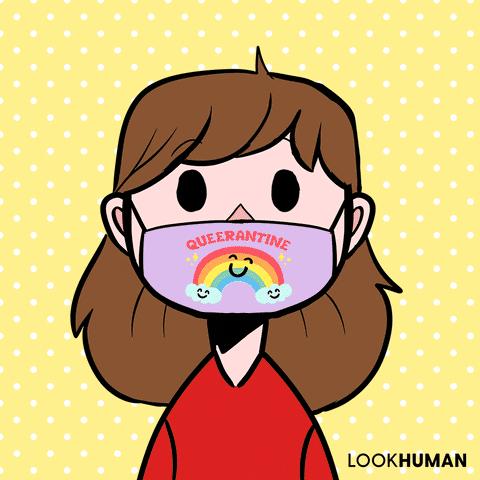 KHDA has ensured all parents that the health and safety of students is their top-most priority
Dr. Abdulla Al Karam: Our absolute top priority is the health and safety of everyone at school. We also want to make sure that students get the best and most enjoyable learning experience possible when they return.

— Dubai Media Office (@DXBMediaOffice) June 23, 2020
Some of the other KHDA regulations include:
Compulsory thermal screening when entering the schools
Having temperature checks for children before they take the bus
Whoever has a temperature that is more than 37.5°C, will not be allowed to enter school premises
When dropping children by private care, only one family member or guardian will be permitted to enter the school facility to pick and drop their child
Suspected COIVD-19 case? This is what the protocol says for this scenario
The teachers will be put in charge to take the students who seem to have Covid-19 symptoms straight to the nurse for screening. Symptoms such as cough, body aches, fatigue, shortness of breath, sore throat, runny nose, diarrhea and nausea, and headache.
If a student or teacher shows symptoms of the virus on school grounds, they will be isolated immediately and their family will be notified instantly and taken to hospital.
The same student or teacher will not be allowed to come back to school until the PCR result is received. While waiting for the results, the student or teacher should be requested to quarantine for 14 days. If the result is negative, the child will be allowed to come to school.
If it turns out the student or teacher has Covid-19 positive then a contact tracing will be carried out.
When a Covid-19 emergency pops up, the school has to follow their guidelines for emergencies which are set by the qualified nurse at school or doctor.
When the accompanying adult is with the child on school premises, they must ensure they wear protective gear when going home or to the hospital.
If anyone from the staff, guests, or students have been found to have Covid-19, then they will not be permitted to return to school until the Dubai Health Authority issues a clearance certificate.
Want your child to look COOL for SCHOOL?
Residents are still urged to follow precautionary measures including wearing masks and social distancing to continue to curb the spread of COVID-19.
If you've run out of disposable masks or are looking for quality reusable masks (to avoid being fined AED 3000) then check these out:
1. A pack of 50 three-layer disposable medical face masks for AED 37.96.
2. Advance reusable face mask, suitable for when you go running or cycling for AED 122.00.
3. Pack of 8 adjustable and slightly more affordable reusable face masks with breathing filters and earloops, for AED 70.00.
This article may contain affiliate links. Lovin Dubai can receive a commission if items are purchased through a link from this post.