Latest
8 Plush Silk Products To Keep Your Skin And Hair In Check This Summer
8 Plush Silk Products To Keep Your Skin And Hair In Check This Summer
When in doubt, ALWAYS choose silk… especially in these HOT summer months.
Silk works wonders on your hair and skin, hence that means reduced:
Hair fall
Eyelash breakage
Breakouts
Facial folds
Frizz
Acne
Rashes
Hypoallergenic reactions
…and so many other preventable skin conditions.
Plus it just looks so darn BOUGIE hunnyyy!
Look like a butterfly and sting like a bee this summer 2020 with these 8 silk products.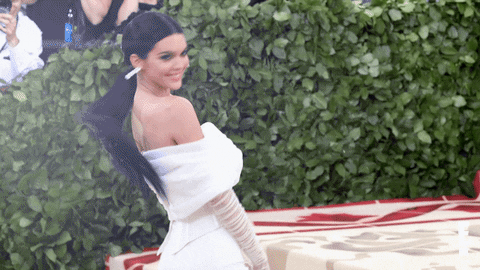 8. Bid your farewell to unmanageable bed head and bad hair days, all thanks to this 100% Organic Pure Mulberry Worm Silk Pillowcase for za hair and skin!!
Promising review:
"I heard that silk pillowcases were good for one's hair. Since I have very curly hair I thought I would give it a try. I was not disappointed at all. My hair looks great in the AM. The only thing I wish it could be machine washed instead of hand washing."
Buy it from Amazon for AED 114.00.
7. Wake up with your skin and hair feeling like a MILLION bucks with this set-of-4 Fitted Satin Silk Bedding Set. The full silk bedding has the ability to wick moisture your our skin and keep you cool and dry throughout the night. Giving you a great night's sleep!
Buy the set of 4 from Amazon for AED 139.99.
6. These glam Silk Face Masks are great for your skin and look oh-so-chic! If this is the new normal, then we ain't complaining over here no more.
Wearing silk face masks might finally get rid of any and all of your hypoallergenic, irritation or mask suffocation issues! Plus silk issa natural fungal repellant… just an FYI.
Buy it from Amazon for AED 70.00. (Comes in 10 different shades).
5. Shade your face from the damaging UV rays when you're out and about in the heat with this elegant Oriental Style Silk Scarf. Look like a diva and own THE SUMMAAHH!
Buy it from Amazon for AED 24.99.
4. This Natural Silk Sleep Night Cap will help you maintain your hairstyle throughout the night! Any hairstyle you do is bound to look good in the morning after wearing this silk sleeping bonnet, which also helps prevent split ends, retain length and reduces dryness.
Buy it from Amazon for AED 86.00.
3. Help relieve your stressed-out eye muscles with this adjustable Silk Sleep Eye Mask, that'll give 'em a cooling sensation so you wake up feeling fresh as a daisyyyy!
Promising review:
"Very nice and true to what the description is! love it."
Buy it from Amazon for AED 89.00.
2. Ms Kardashian is dat you?! Look like and feel super classy and stylish in this Short Kimono Silk Robe! Perfecto for chilling around the crib in this hot weather.
Promising review:
"I am 5"5' and it fits me perfectly, I live in a region where humidity hits hard and I avoid all the tight night wears with stitches on it. I prefer robes with short heights and this one is exactly what I needed, not to short by the way which I was expecting because of the picture reference but is actually having a good length. Very soft and pretty as you can see the image, pure satin cloth and silky also. It falls on your skin lightly. Colour is pretty as well, shiny a bit. I loved the fitting, it fits perfect, not like some other robes which are lost and baggy, this one fits perfectly like a short black dress. My breasts are 32c and I weigh around 138 lbs and I ordered a medium, and I am happy with the fittings.

It has an inner tie also for a better grip. I love to wear It in the house, after bathing or while making dinner for my kids, very lightweight and with this length, I sometimes even go out wearing it, to sit in my front lawn with a cup of coffee, it's good to have a good robe in my collections."
1. The delightful Chemise Silk Nightdress is perfect for sleepwear, a casual slip for an everyday outfit and home nightwear! This charming nightdress will definitely give you a cool and comfy feeling to make your good night's sleep dreamier.
Promising review:
"Fits well, as expected. Very comfy and has adjustable shoulder straps as well. Ordered another one because I like this one so much."
Note: This article may contain affiliate links. Lovin Dubai can receive a commission if items are purchased through a link from this post.