coronavirus
PSA: You Will STILL Be Fined AED1000 In Dubai If You Do Not Wear Your Masks 'Properly'
PSA: You Will STILL Be Fined AED1000 In Dubai If You Do Not Wear Your Masks 'Properly'
Peeps, if you do not want to be slapped with a fine of AED1,000, then it is VITAL that you wear your face masks correctly.
It's not enough to have them slinging on below your nose, tucked away in your pockets, hanging on your neck or even just placed over your mouth, the protective face mask HAS to cover your nose and mouth, or else you will be liable to pay a fine of AED1,000.
Other than it being absolutely compulsory to wear masks amidst the COVID-19 outbreak, with the restrictions around the country starting to ease, authorities are now more strict than ever over the 'correct' use of face masks.
This preventive measure has been put in place to ensure the safety of all Dubai residents.
A fine of AED1,000 applies if your mask doesn't cover both your mouth and NOSE
If you have a loose-fitting mask that regularly falls off whilst you're exercising, talking or just walking, then it's highly possible that your mask isn't doing its job properly.
A decent face mask will stay secured around your face and the quality of the mask will ensure that you don't feel suffocated or any discomfort while breathing.
N-95 masks are highly recommended by medical professionals as they are tightly fitted and don't cause irritation when worn for long hours, nor does the fabric interfere when you're trying to converse with someone.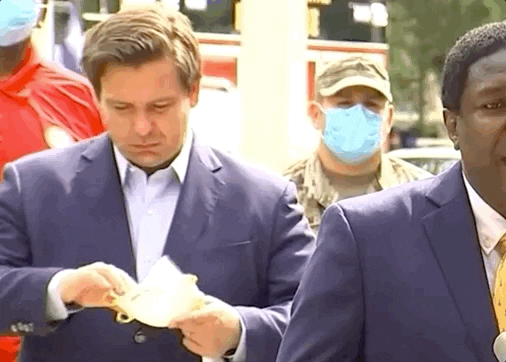 If you're one to feel claustrophobic easily, then this Unisex Full Coverage Face Mask comes with air ducts to make you feel a little more at ease and less suffocated.
Buy it from Amazon for AED 29.48.
For those on a budget looking for something reusable for the fam, get this pack of 5 Dustproof Face Covers that you can easily secure on your face by pressing down on the metal piece on the bridge of your nose.
Buy the pack of 5 from Amazon for AED 43.25.