Latest
Here Is An Easy-To-Follow Banana Bread Recipe By The Famed Pastry Chef At Atlantis The Palm Dubai
Here Is An Easy-To-Follow Banana Bread Recipe By The Famed Pastry Chef At Atlantis The Palm Dubai
Baking loaves of banana bread have become all the rage this quarantine season following the much viral 'Dalgona Coffee Challenge' that gave even the worst of all cooks the confidence to turn into a quarantine chef.
With this latest obsession, the net is understandably overflowing with complicated and confusing banana bread recipes, tutorials and TikTok videos showing the results of either their aced banana loaves or their horribly failed attempts at the drool-worthy dish.
However, dropping some pro tips on how to bake a banana bread from scratch is Akshay Batra! Akshay Batra is the famed Pastry Chef down at Atlantis The Palm Dubai, and the BRILL chef regularly shares easy-to-follow recipes on his official IG handle (@chefakshaybatra) that you just CANNOT go wrong with if you follow 'em step-by-step.
CLEARLY not all heroes wear capes!! Some don on chef hats and opt for whisks as their weapon of choice…
View this post on Instagram
Here is a list of ORGANIC substitutes for 4/8 ingredients that you may not be able to find in your local grocery:
To make your baking experience as smoooooth as possible, here are a few essential baking products: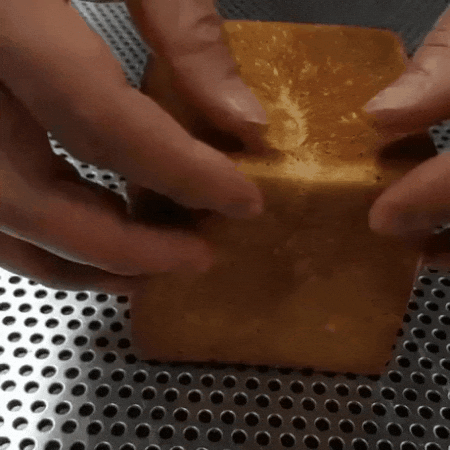 Buy it from Amazon for AED 19.99.
2. Black+Decker's trusted Stainless Steel Mixer will kneed you the perfect mixture for your gâteau!
Buy it from Amazon for AED 348.95.
1. Stylish and Protective Plaid Oven Mitts to protecc your delicate hands from the Muy Caliente oven!
Buy it from Amazon for AED 59.99.