Announcements
Flydubai Will Resume Passenger Flights To 24 Destinations From July 7 To Get Business Moving
Flydubai Will Resume Passenger Flights To 24 Destinations From July 7 To Get Business Moving
Dubai-based airline flydubai will be resuming commercial scheduled operations from Tuesday, July 7 to reunite friends and families, to bring back overseas UAE residents home and to kickstart Dubai's tourism industry.
Travellers can inquire and start booking their tickets from today, however, flights will begin to operate from July 7 onwards.
The airline will initially resume operations to the listed 24 destinations but will increase flight frequencies to 66 destinations over the course of the summer
This will be subject to COVID-19 cases and will further be dependent on countries being able to reopen their borders.
Hamad Obaidalla, Chief Commercial Officer at flydubai, said:
"Following the recent announcement we welcome a return to service in a safe and measured way. We have redesigned our passenger journey that is built upon existing high standards to minimise the risk of transmission of COVID-19 and we can now bring people together once again. This, along with the clear and simple guidelines set out by the authorities means it's the perfect time to return to the skies."
flydubai will operate to the following 24 destinations, subject to government approvals:
1. Addis Ababa (ADD)
2. Alexandria (HBE)
3. Almaty (ALA)
4. Amman (AMM)
5. Baku (GYD)
6. Beirut (BEY)
7. Belgrade (BEG)
8. Bucharest (OTP)
9. Dubrovnik (DBV)
10. Isfahan (IFN)
11. Juba (JUB)
12. Kabul (KBL)
13. Khartoum (KRT)
14. Kiev (KBP)
15. Krakow (KRK)
16. Lar (LRR)
17. Nur-Sultan (NQZ)
18. Prague (PRG)
19. Sarajevo (SJJ)
20. Shiraz (SYZ)
21. Sofia (SOF)
22. Tbilisi (TBS)
23. Tehran (IKA)
24. Yerevan (EVN)
Flight bookings can be made on flydubai.com. Passengers are required to make sure that they are up to date with the regulations from the IATA Travel Centre for their whole journey.
flydubai announces that flights to 24 destinations are available to be booked on https://t.co/Nu5nL9WTBh, and will operate from 07 July. Destinations and flight frequencies will continue to be added to the schedule over the summer.https://t.co/oyw5VWaWjh pic.twitter.com/rldMjRQ4pn

— Dubai Media Office (@DXBMediaOffice) June 24, 2020
As cabin baggage is NOT permitted, you can get yourself this multi-compartment and Convertable Shoulder Laptop Bag, to store all your in-flight essentials when travelling back home.
You WILL be permitted to carry your laptop, handbag, briefcase and baby items with you during the flight.
On Amazon for AED 139.00.
If you're one to travel along with your entire house, then you might want to get yo'self matching luggage sets to make sure all your ducks are inna row…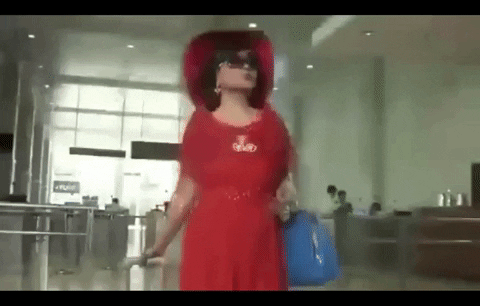 Buy the 4-piece set from Amazon for AED 708.39.
Note: This article may contain affiliate links. Lovin Dubai can receive a commission if items are purchased through a link from this post.