Latest
Get The Effortless Celeb Hairdo With These 5 Hollywood-Inspired Wigs
Get The Effortless Celeb Hairdo With These 5 Hollywood-Inspired Wigs
Getting your hair coloured, bleached, dyed, styled is a hell loads money, time and well damage. So skip the drama and just put on a sassy wig for your time out in the city or vlogging sessions to be poppin' all the attention to yo'self.
From pop stars J-Lo and Ariana Grande to makeup moguls Kylie Jenner and Huda Kattan, get the popular hairdos that these divas have rocked with just a click of a button!
You'll practically be twinning with your fave celeb with the help of these darn chic Hollywood-inspired wigs!!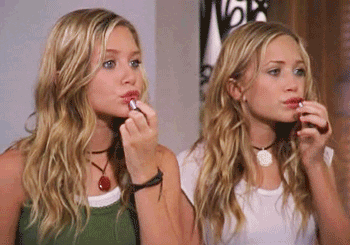 (P.S. The coupon "AMAZON15" is valid for new customers till the 30th of this month with a maximum discount of AED 50.)
5. This wavy silver/grey wig will have you looking like Dubai's very own Ariana Grande!
Promising review:
"Wow: For the price, I didn't expect this quality."
Buy it from Amazon for AED 26.96.
4. Give the Kardashian-Jenner clan a run for their money with this pink wavy synthetic cosplay wig
Buy it from Amazon for AED 63.81.
3. This Brazilian curly hairdo ain't an easy one to ace without the help of professionals. So ditch the salon appointments and their chemicals and put on a Brazilian hair wig, to be rocking those curls as well as Huda Kattan
Promising review:
"I just got mine and am so in love with it."
Buy it from Amazon for AED 49.90.
2. This ombré balayage look doesn't come cheap honey. Plus the maintenance is double the time, price and effort… but that's deffo not the case with this J-Lo inspired thick ombré balayage gradient wig!!
Buy it from Amazon for AED 76.80.
1. This purple-grey hue wig with front bangs is all that you need to be owning that sass-queen look on your nights out or during your TikTok sessions acing that new challenge choreo
Promising review:
"Recommended: I love the hair colour."
Buy it from Amazon for AED 82.91.