Latest
Hangry People Need To Get Their Hands On These 4 Popcorn Poppers For Everyone's Sake
Hangry and always in need of a snack? Then these 4 popcorn poppers will get the job done for you faster than you can say 'hangry birds'!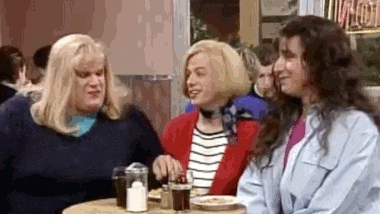 4. This fun family pack popcorn maker allows you to make a HUGE portion in one go, so it should put an end to arguments over who has eaten more than their fair share on movie nights…
Promising review:
"I'm a huge fan! There's a SLIGHT learning curve, but you figure it all out after once or twice. The flaps stay down if you put the correct one on top– the one with the brand name engraved on it. Also, occasionally the corn pops out b/c it's easy to put too much in. BUT it's delicious and EASY and my entire family uses this almost every day. A win! 5 stars" 
Buy the set from Amazon for AED 139.
3.  This popcorn popper is a must for a movie night, perfect for one serving or sharing with your whole famjam
Promising reviews:
"Well, how easy it became to do popcorn at home. Fast and tasty outcome."

"Very nice and practical. It's easy now to have popcorn every night."
Buy it from Amazon for AED 82.
2. Ditch the noisy electric hot air poppers, the slow stove top poppers, and the harmful microwave popcorn bags, as Colonel Popper will make your popcorn in 2-4 minutes in a revolutionary silicone bowl!
You can make it as healthy as you want or channel your inner chef and create a recipe book full of culinary imaginations.
Promising review:
"After I accidentally broke my glass popper, I decided to try this silicon popper instead. Bottom line — it's excellent! I simply load it up with 1/3 to 1/2 a cup of kernels, add about 2 tablespoons of oil, and set it running in the microwave. My wife likes hers cooked with extra virgin olive oil whereas I prefer to use oils infused with chilli, garlic, and/or ginger. Either way, the corn comes out beautifully cooked and delicious. We usually find no more than a dozen "old maids" left in the bottom."
Buy it from Amazon for AED 134.
1. No need to stick anything in the microwave with this Electric Oil-Free Hot Popcorn Maker, that's EXCLUSIVELY designed to pop your corns…
Buy it from Amazon for AED 69.
If your love for popcorn is this… extreme then urm please do yourself a favour and get your hands on one of these 4 popcorn poppers, that you can mix up with your secret ingredients as well