coronavirus
New COVID-19 Test In Abu Dhabi To Give Results Within 20 MINUTES!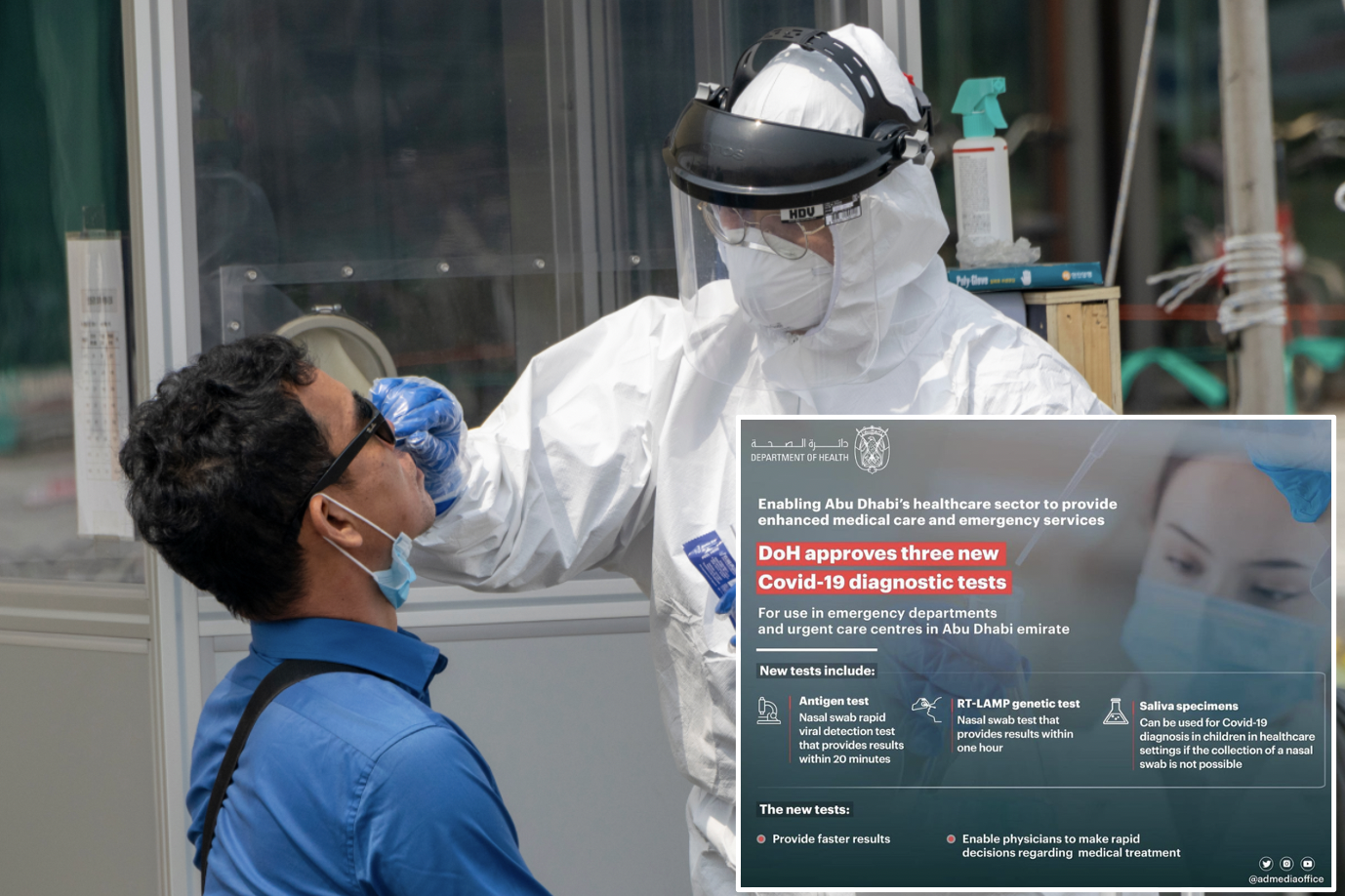 The capital has approved three NEW means of COVID-19 diagnosis tests.
One of the COVID-tests (Antigen test) can fetch patients results within just 20 MINUTES!!!
Providing faster results, these Department of Health (DoH) approved tests are based on the latest global scientific developments and offer physicians the support to provide better, more informed patient care decisions.
New tests include:
1. Antigen test
The antigen test is conducted via nasal swab, and it is a rapid test that provides results within 20 minutes.
2. RT-LAMP genetic test
This is also a nasal swab test that provides results within one hour.
(Both the antigen test and the RT-LAMP test provide results faster than the regular PCR test, which gives results within 48 hours)
3. Saliva specimens
This test, which has already been piloted in a few schools, can be used for the diagnosis of children when the collection of a nasal swab is difficult.
These 3 newly approved tests will be used in Abu Dhabi for the diagnosis of COVID-19, along with regular PCR tests and DPI tests.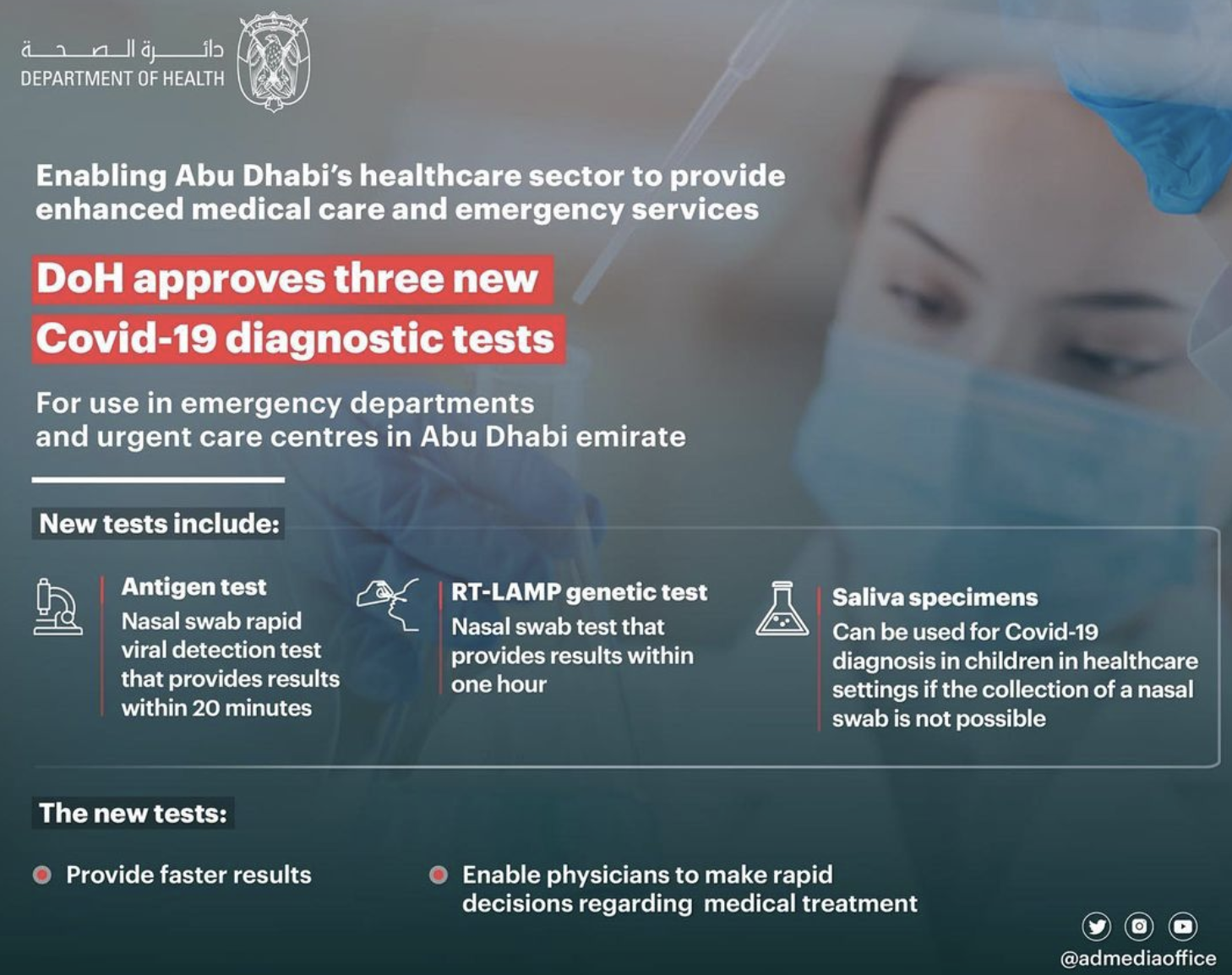 Listen To The Lovin Daily: Abu Dhabi Is The Safest City In The World
UAE authorities are reminding all visitors and residents in the country to wear their face mask when in public at ALL TIMES.
Those who fail to comply with the country's strict COVID-19 regulations will be subject to face a penalty of AED3,000.
Get yo'self this Reusable N95 Anti-Dust Face Mask with a filter for a price much, much less than what you might think.
Ensure your kiddos are safe and comf with this Fine Guard Kids Face Mask. Plus, the mask is designed to be super gentle on your child's face.
Go for a unique look with this 8822 Green Face Mask With Cool Flow Valve.

Note: This article may contain affiliate links. Lovin Dubai can receive a commission if items are purchased through a link from this post.