Community
Salt Bae's Recent Posts Are Raising Some Eyebrows And Dubai Peeps Have A Lot To Say
Salt Bae's Recent Posts Are Raising Some Eyebrows And Dubai Peeps Have A Lot To Say
Salt Bae, aka Nusret Gökçe, is a salty chef and restauranteur who's popularized the steakhouse chain, Nusr-Et. The Turkish chef's technique for preparing and seasoning meat has become a sensational internet meme.
What started as a savvy salt sprinkle video back in 2017 hit the internet like nobody's business – and people are still lapping it up, to this very day.
Although, recently with more people becoming conscious about animal rights and making an effort to steer clear of meat and dairy products as a way to preserve animal life, Salt Bae's recent 'gram posts has left even those NOT pro-vegan/vegetarian a little startled.
As cruel as this may look – It is what it is. This is the sad reality of where meat and dairy products, that are consumed on a daily basis, come from
View this post on Instagram
The Turkish butcher's followers were disturbed by the graphics and many voiced their dismay: "Really? I'm not vegan but this photo is so aggressive and it's so painful for me to see all these animals stuck in a tiny space."
Some users were in awe and craved the 'freshness' of Nusret's icecream, whilst others were left distraught by the manner in which the cattle were cooped up and caged together
One user replied to this post saying:
"Let's stop tormenting cows ❌? and switch to vegan options instead ?the dairy industry is inherently cruel and involves forcibly impregnating a female cow repeatedly, taking her babies, and then killing her at a fraction of their natural lifespan. There are even lawsuits against dairy companies for claiming their milk comes from "happy cows" when no such cows exist on dairy farms…"
View this post on Instagram
Be it for saving animal lives or adopting the lifestyle as a means to stay fit and healthy, more and more people are choosing plant-based foods over meat, eggs, and dairy "products" as they are working to take the cruelty off their plates…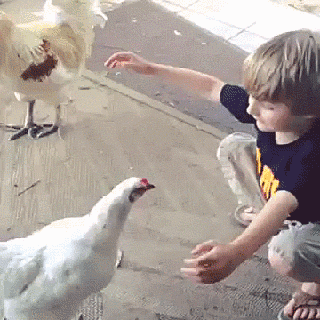 If you're looking to adopt a more healthy and cruelty-free lifestyle as well then check out these meat-free recipe books! Jamie Oliver's Veg: Easy & Delicious Meals for Everyone.
Promising review:
"I love that Jamie has brought out a vegetarian/veggie cookbook. The recipes are easy to follow, and have a lot of variety. I love the fact there is everything from brunches to snacks – there are really innovative ways of bringing more veg into your diet. I'm vegetarian rather than vegan, and so are the recipes – but for those who don't eat dairy & eggs I think the recipes are easily substituted. It's a great cookbook and definitely one of the favourites I have in my collection."
Buy the hardcover from Amazon for AED 139.00.
If you've got the recipes more or less nailed and are looking for vegan ingredients then check out Pure & Delish's range of organic vegan products! E.g. this Organic High In Plant Protein Brownie Mix.
Buy it on Amazon for AED 38.00.
Promising review:
"A hardcover vegan cookbook with recipes that have ingredients that are simple enough to find that I might make them. Lots of mouthwatering photos of most dishes. This being things used in other recipes, i.e. Vegetable stock, vegan milks, vegan mozzarella, and even Ketchup. Having several other vegan cookbooks, don't think this is just another one of them. A lot of other books seem to focus on "this tastes like meat" and try to resemble and use a lot of meat alternative ingredients. This book is less like those vegan cookbooks and more of instruction on whole-food, plant-based cooking. Other than spices that picture of the shopping bag on the cover is basically the ingredients for these recipes. I have already made several things from this book and look forward to trying a lot of others. Gaz Oakley has a Youtube channel where you can watch some of these dishes being prepared and get lots of good tips on how to do things. Most of these recipes don't require a lot of time to prepare so they are not a daunting task to make."
Buy the hardcover from Amazon for AED 75.00.
If you're looking for high-protein meat-free vegan recipes that are best suited for your athletic lifestyle, then you might want to opt for this No Meat Athlete Cookbook!
Promising review:
"This is a very cool book. The recipes have left us all feeling absolutely terrific, and I was pleasantly surprised by the yumminess level. It's pretty darn tasty for an athletic performance book! I only put somewhere between 5-10 miles on my sneakers a day, but this has all been fabulous fuel. They have a few sample recipes up on their website, so you can give them a try and see if they're a good fit for you. Love it when they do that! The recipes are all on the quick and easy end of the spectrum. It's more than a cookbook, though. They explain the whys behind everything. Recommend."
Buy the paperback version from Amazon for AED 78.23.
Note: This article may contain affiliate links. Lovin Dubai can receive a commission if items are purchased through a link from this post.