Latest
A Step By Step Guide On How To Make Rice Water For 'EXTREME Hair Growth' 
A Step By Step Guide On How To Make Rice Water For 'EXTREME Hair Growth' 
Believe you me, this best-kept hair growth recipe is no Chinese whisper but is, in fact, the REAL. DEAL.
If you're looking for a cheaparse solution to get your hair to grow ASAP or something to help with your hair fall, then this rice water rinse is probably your best bet. (Tried and tested – personally, it really worked for me so thas sure something!!)
A rice water rinse improves the strength, texture, and growth of hair. … While its benefits for hair remain unproven, using a rice water hair rinse is safe to try at home and may also be used on the skin and you can expect to start seeing results within 30 – 45 days.
'Tis a hair growth elixir sis.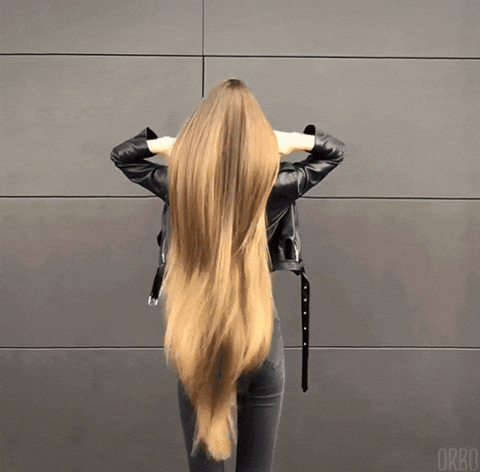 Watch this video for a simple breakdown of what to do and HOW to do it!
Simply use your rice water Prince after shampooing and conditioning 2-3 times a week. Note: Try to focus the solution on your scalp and let it sit for a couple of minutes before rinsing it all out.
Products needed to make the Rice Water Rinse:
Rice (any kinda rice will do)
Measuring Cup (optional)
Maison Jar/Tupperware container (any container where you can seal the lid tightly)
Water
BTW this age-old recipe WAS China's best-kept secret! Exhibit A: The Yao Women
For thousands of years, the Yao women of Huangluo Village have been keeping up an incredible beauty regimen, growing long, luxurious strong locks. Yao women are often referred to as the real-life Rapunzels of China. From the villages to Dubai's city-dwellers, this well-kept secret has travelled far and wide to reach your ears.
If you're going through with Audrey Victoria's step by step process and using all the same products then don't forget to get your hands on this As I Am Curl Clarity Shampoo & Cowash Cleansing Conditioner!
Promising review:
"Does wonders for my 4c curls !!! And it smells absolutely lovely! Will buy more from now on."
Buy it from Amazon for AED 289.00.
A quick break down of the simple steps:
Rinse thoroughly
Place rice in a Mason Jar or Tupperware (anything with a tight lid) with 2–3 cups of water
Leave to soak for 30 minutes or overnight
Stir properly when you're ready to use the solution
Strain the rice water into a Spray Bottle
Rinse your hair with the rice water solution after cowash shampoo and conditioning your hair
Rapunzel hair hereeee you COMEEEEEEEEE!
Note: This article may contain affiliate links. Lovin Dubai can receive a commission if items are purchased through a link from this post.