Latest
Surprise Your Folks With These 6 Old-School Retro Radio Speakers
Surprise Your Folks With These 6 Old-School Retro Radio Speakers
Everyone deserves a lil surprise once in a while, so this time why not catch your 'ole folks off guard and gift them back their childhood?!
Your folks grooving to their new retro radio systems like…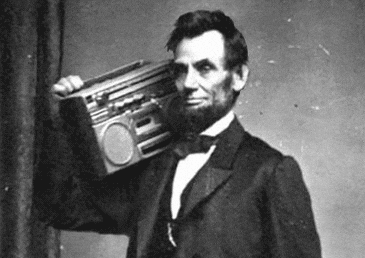 6. This portable GPO Rydell vintage 1950's retro-style analogue radio comes with MW, LW, FM and SW frequencies
Promising review:
"Very good and sound is good."
Buy it from Amazon for AED 201.75 (down from AED 303).
5. This Portable AM FM Shortwave Radio comes with a clear and crisp sound quality that fills your room surpasses ALL expectations
Buy it from Amazon for AED 61.
4. This portable retro radio comes with all the features you need: FM/AM/SW band, and also has 3 record modes, plus a bass sound music player that can play MP3 and WMA files. You can record your fave songs or talk shows on the radio and can record the external sounds with the built-in microphone.
This Multi-Functional Radio not only allows you to enjoy the radio but also brings you great fun.
Promising review:
"Just up front, I'm a radio junkie. In the past I've had all 3 models of GE Super Radios, I tried a C-Crane (CC) radio. Had a Tivoli Model One, and a Boston Acoustics look alike. I've also had some various Grundig models. And I've had in the past various unimpressive GE, Radio Shack, and other "off brands" that are now long gone and forgotten. I needed a new portable for my "go bag" since my SW30 stopped working correctly. I wasn't sure what to expect with the 710S, but if it didn't stand up to my expectations it would go back to AMAZON quickly. Let just say that I'm impressed with this little monster…

Being able to preset the stations in the order that I'd like them in. But don't get me wrong the auto preset feature works great and hey if you want to get to your station fast, just punch in the frequency, BAM. Maybe an external antenna plug and an optional antenna kit. A carry case for this would be nice to have as well. This radio is a KEEPER for me. If your looking for a good little radio you won't go wrong with this one"
Buy it from Amazon for AED 170.
3. This Mini Bluetooth Retro Speaker is an amalgamation of old-school and modern-day tech! Giving the look of a vintage radio system, this wireless speaker allows you to connect your phone and blast out all your fave tracks…
Buy it from Amazon for AED 86.
2. Tis' Kemai Classic Radio is giving all the late 80s radio feeeels
Buy it from Amazon for AED 84.50.
1. This Vintage Gramophone Jukebox Radio will take you back to good times. This retro Bluetooth speaker combines modern technology with vintage classic aesthetics, merging the latest and best digital audio technology with a retro atmosphere.
Buy it from Amazon for AED 187.68.