Announcements
The Jimmy Carr Show In Dubai Sold Out In JUST 24 Hours!! Wowza!
The Jimmy Carr Show In Dubai Sold Out In JUST 24 Hours!! Wowza!
Times are strange and clearly the LAUGHTER is the best medicine to all this chaos, and buoyyyy do Dubai folks know that or what.
Top English comic Jimmy Carr is all set to perform for his UAE followers for the first time evaahhh…
…And his 2-day show taking place on August 13 and 14 at the Dubai World Trade Centre, (WTC) got completely SOLD OUT just within 24 hours!
(Not something you would expect during a pandemic but thas the sheer power of good comedy folks)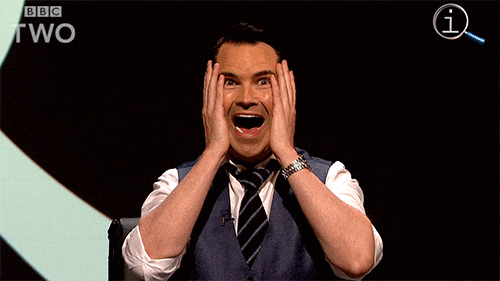 BTW his 2-night stand-up comedy shows in the UAE will take place under strict health and safety guidelines as preventive measures during the ongoing COVID-19 pandemic
The capacity at the venue being limited due to social distancing measures, there will be temperature checks, compulsory mask-wearing, only e-tickets, and extensive venue sanitization between the two shows.
The gig is a part of the Dubai Summer Surprises and Done Event's DXBLaughs Comedy Series.
Jimmy Carr will be humouring Dubai with his dark comedy, sharp wit and risky jokes for two nights this August. He's known for his unapologetically frank humour and as the host of the panel show 8 Out of 10 Cats
Only a few can keep up with Carr's sharp quips – he's even earned a notorious rep for his fast-paced interactions with hecklers.
View this post on Instagram
FYI Dubai Summer Surprises runs until August 29… you is welcome & don't forget to care for the environment by eliminating PLASTIC and carrying reusable shopping bags! Thanks bye.
Step into the world as a new and improved version of yourself by ditching the plastic bags and carrying your own eco-friendly tote shopping bags… in short care for the environment and BYOBags!!
Some affordable and durable options you can choose from are:
1. A Wolf Themed Large Eco-Friendly Grocery/Travel Bag, that's portable and reusable. On Amazon for AED 77.99.
2. A sassy minimal all-black Foldable Tote Shopping Bag for AED 39.99.
3. A large Zipped And Snap Closure Tropical Printed Savvy Eco-Tote for AED 40.07.
4. A simple statement Organic Cotton Canvas Tote Bag for AED 45.46.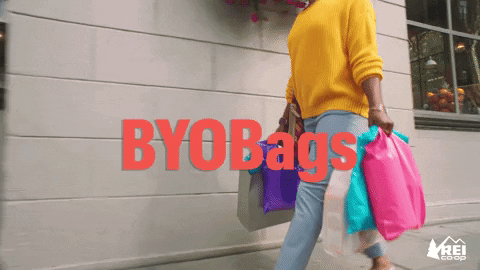 Note: This article may contain affiliate links. Lovin Dubai can receive a commission if items are purchased through a link from this post.