Latest
This Luxurious AED 16k+ Samsung Phone Is Apparently Not For 'Everyone'
Believe you me, this is legit the MOST expensive Samsung phone you will find on Amazon right now.
Iss no joke that Dubai folks have a taste for the most luxe and classiest products in the market, so to satisfy their itch for something exclusive and one of a kind is this limited edition Thom Browne Samsung Galaxy Z Flip is here to catch you some major attention.
Cuz go big… or go home.
But it's kinda RIDICULOUS for just a phone alone to cost a whopping 16k, so thank the lords that the package at least comes with a complimentary Samsung Galaxy Watch Active 2, Galaxy Buds+, and a pebbled leather cover for the smartphone to make buying the costly phone worth it.
How you'll be looking at the rest of the world with this 16-DAMN-thousand-Dirham phone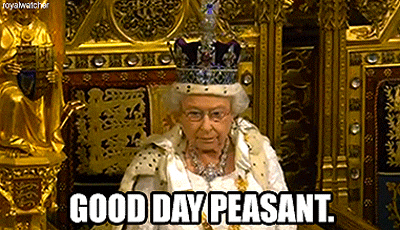 We're not saying that, this one user who left a 5-star review for this product left a lil note reading:
"Luxurious product not for everyone, kids:…Please go to Rolce Royse shop and complain about the prices too."
Whatta cheeky, cheeky fella (for someone who can't even spell 'Rolls-Royce' correctly lolz)…
The grey matte flip phone (always wanted a flippy) with the designer's iconic striped pattern running down the length of the rear is being sold on Amazon for a WHOPPING AED 16,381.20!!!
Lol AED 16k only?! Kinda cheap don't you think…?
Don't be fooled by our casual tone… this phone is actually quite the fancy shizzzz
https://www.youtube.com/watch?v=fCMMBQIBgGI