Latest
Have Yourself A Boujee Balcony Party With These 7 Items That Will Be Your OTP
Have Yourself A Boujee Balcony Party With These 5 Items That Will Be Your OTP
We're all in this together!
…And the community is showing their unity almost every night by stepping out in their balconies around 8-9pm to join in the movement to show their support and solidarity to the virus-warriors as well as to get a taste of that positive vibeee.
Many residents have taken their balcony visits to the next level with fun gizmos that add a whole party feel to their hood, plus get people around them all hyped up and turnt!
So go ahead and add these 7 fun tech gizmos to your evening balcony visits, that'll easily make your apartment veranda the party HUB this quarantine season… 'cuz YOLO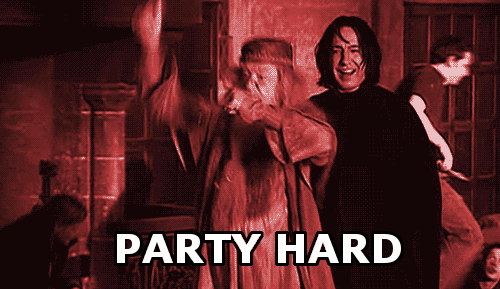 7. These outdoor string globe bulb lights will easily add an exotic look to your balcony or front porch! Stepping up your balcony decor for one
Perfect decor for indoors and outdoors, e.g. for balconies, bedrooms, dining rooms, patios, decks, weddings, party tents, pergola, bistros, backyards, pool umbrellas, marquee letter signs, markets, Christmas tree decor and so on, creating a relaxing and romantic ambience.
Shop the pack of 2, 25Ft lights from Amazon for AED 129.99 (down from AED 597).
6. Pump up the party with this Bluetooth Wireless Speaker with LED lights that will have your music turning up the vibe big time
Promising review:
"I was expecting something more akin to what you'd hear out of a typical laptop speaker and was pleasantly surprised at how loud and clear this speaker sounded. The bass response was quite solid given its size. It's certainly not a subwoofer and isn't capable of providing the kind of sound you *feel* but it's quite listenable and pleasant even with bass-heavy music. On full volume, it was certainly loud enough to be heard easily anywhere in a large room. I was looking for a simple, portable speaker I could play at a party and this speaker with its fancy LED lights are just right."
Shop it from Amazon for AED 72.99.
5. Or for LED speakers that are a little more budget-friendly, you can go for this Portable Wireless Stereo Speaker that comes with a range of striking colours
Promising review:
"Very great product …. its voice is strong and the colours are very beautiful."
Shop it from Amazon for AED 59.99 (down from AED 109.99).
4. Is that a balcony or a discotheque?! Go a little extra and transform your balcony into a party HUBBB with this Colorful Sound Activated LED Disco Ball Light
Promising review:
Nice item and a really good buy for a small price. It even comes with a freebie. Works as described and all remote functionality was working."
Shop it from Amazon for AED 68.79 (down from AED 150).
3. If you're the CEO of extra then doll, this 500W fog machine with 3 RGB coloured LED lights is deffo your OTP
Shop it from Amazon for AED 160.
2. Want to entertain the hood with some top-notch DJ'ing and emceeing?! Then get yo'self this  lightweight and portable Wireless Microphone with multiple functions WOOP
Promising review:
"It's a great fun mic for a party. The speaker is loud enough and fills a room easily. I have even used it for a garden party and it was loud enough. The lights flashing to the music add a dash of colour to your singing. There is a button to switch them off, but prefer to I leave them on.

The phone holder at the bottom is a fantastic addition – it holds the phone securely and is just perfect for YouTube karaoke. Bluetooth connects flawlessly to the last phone upon switching on the mic. I love the battery life…goes on for hours even with the light effects switched on.

To get the best effect you need to sing directly into the mic from the top. It doesn't pick up well if you sing from the side of the mic but you will get a hang of it after using it a couple of times."
Shop it from Amazon for AED 99.
1. OR play some music, throw in some LED lights and sit back in your Hanging Hammock Swing and enjoy the lit night sipping on some first-class homemade bevvies!
Shop it from Amazon for AED 256.