Latest
NEVER Have Another Bad Hair Day Again Thanks To These 8 Satin Pillow Covers
NEVER Have Another Bad Hair Day Again Thanks To These 8 Satin Pillow Covers
Satin pillowcase covers =
No more bad hair days. No more falling eyelashes. No more frizz. No more facial folds.
Basically sleep like ROYALTY with these 8 satin ultrasoft pillowcase covers…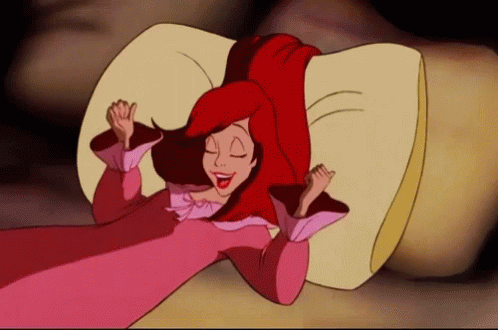 8. When it comes to bedding, there is nothing more luxurious than satin. If you want to add a hint of satin to your bed without turning the whole thing into a slippery ordeal, consider replacing your pillow covers with these Silver Satin Pillowcases…
The gentleness of this fabric will help to protect both your scalp and your hair itself.
Promising review:
"Really nice, soft cases to sleep like a queen. No more marks in the skin."
Buy the set of 2 from Amazon for AED 67.
7. This plum coloured ZIMASILK Silk Pillowcase is crafted by 19 momme pure mulberry silk. Both sides of the pillowcase are made of organic and natural silk. And this product's RAGING reviews will speak for itself!
Promising review:
"If you've never had a silk pillowcase before, I promise you you will never go back, and this brand is no exception to that rule. This is my third 100% silk pillowcase (all from different sellers here on Amazon) and all have been great quality. I honestly intend to buy one of these for every woman I ever liked. You sigh and smile contentedly into your pillow at least 12 times per night because they feel so amazing, and the improvement you feel it has on NOT giving you face wrinkles…well…you will apologize to your poor face constantly for all the years you dragged it along a scratchy cotton surface all night long. Don't blame yourself. You didn't know.

Just give nothing else away as gifts to your mothers, daughters, friends, and curly-haired coworkers and they will hold you on a mental golden pedestal as "Queen Of the Gift Givers" for the rest of their days. (Can you tell that I love this pillowcase, lol?)"
Buy the pillow from Amazon for AED 466.61.
Buy the set of 2 from Amazon for AED 59.70.
Buy the set of 2 from Amazon for AED 166.
4. These Pink Silky Satin Pillowcases are made with high quality 100% microfiber fabric for optimal softness and easy care. They're silky soft against your skin, reducing facial creases and wrinkles.
Promising review:
"This is a little better than I expected for the price. The material is soft and decent in thickness. I bought the gray and they are nice. I bought these for the gentleness on hair and face while sleeping – and they work great exactly for this. The zipper is nice to keep the pillow inside and not slipping out while sleeping. The zipper is a little short on each end so you have to squeeze your pillow in and I wouldn't put a lot of pressure on those edges or the zipper ends would probably break and split. But I am happy with these. I have MyPillow's and I bought the QUEEN size cases which are a little big for the pillows. But since the zipper is not the total length of the pillowcase end I am glad I bought a bit bigger of cases so I didn't break the zipper jamming the pillow in. I think I am gonna by another set, standard size this time, for backups when we wash the bedding."
Buy the set of 2 from Amazon for AED 59.
Promising review:
"I wasn't a fan of silk pillowcases when I was younger but I keep reading good things about silk for skin and hair so I wanted to give it a try again. These are great. They're silk but not slippery. Nice zipper closure keeps the pillow in all night. Grey was neutral enough for my decor. Silk on both sides but it's not super glossy or slick. I washed with my other pillowcases on gentle cycle and line dried them with no problems. Plan to buy more for our king-sized pillows!"
Buy the set of 2 from Amazon for AED 369.19.
2. A 100% Mulberry Silk Pillowcase in a regal navy blue colour for the royalty that you are!
Promising review:
"Perfect fit with a zipper to create a neat covering. So silky and soft. Great to sleep on and not wake up with folds and wrinkles in your face."
Buy the set from Amazon for AED 80.47.
1. These Bedsure Satin Pillowcases work WONDERS on your hair! Don't trust us, read the reviews!! "My hair looked freshly blown dry the next morning"…
Promising review:
"I was originally looking for silk pillowcases, but decided to give these a try because they were a better price. I am not disappointed! I have seen a noticeable difference in my hair in the mornings and overall they are so smooth and comfortable to sleep on. I've washed them several times and haven't seen a difference in the quality. I would buy again."
Buy the set of 2 from Amazon for AED 112.99.