Announcements
The Turkish Embassy In Bahrain Is Accepting All Kinds Of Donations For The Earthquake Affected Country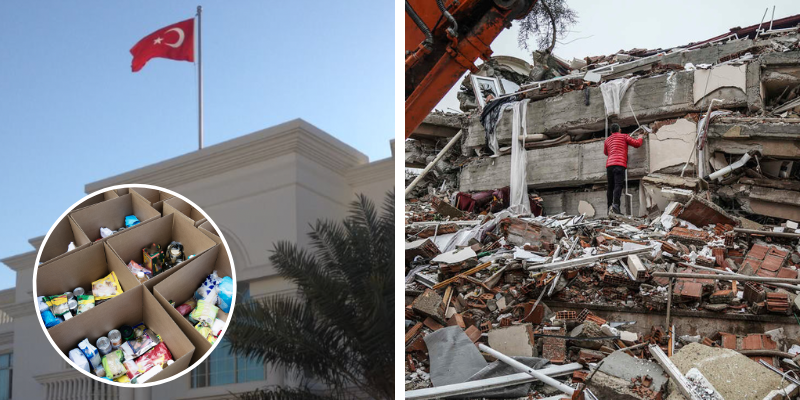 Turkey was hit by a terrible earthquake earlier this week resulting in many casualties. Turkey's disaster management authority reported the official death toll as to 7,108 people. People are homeless, suffering in the cold, and trying to gather food and shelter.
The Turkish Embassy in Bahrain has opened doors to all kinds of donations starting today
View this post on Instagram
Donators can take items including blankets, sheets, hygiene products, clothes, medicine, and more to the official Embassy in Bahrain. The embassy suggests you make a list of items in your box, to make it easier to allocate while distributing.
The location of the Turkish embassy is given below
Donations are open from 9am to 4pm