Feature
Celebrate Local Talent With These 5 Bahraini Brands You NEED To Get Your Hands On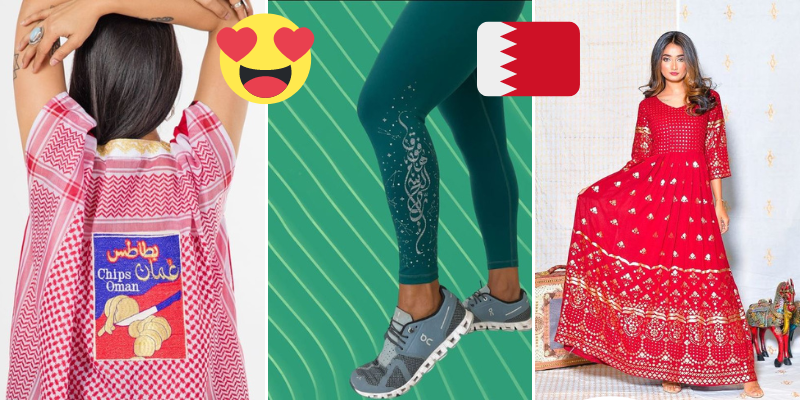 Bahrain has quite the competitive market when it comes to local talent and businesses that are proving nothing but success
This list of brands are not only doing good locally, but have also made it global with their thousands of followers and buyers. With unique designs, incorporation of Bahraini culture, and tempting prices, these brands are definitely going to be on your shopping bucketlist. Take a look below for a number of unique brands and successful entrepreneurship.
1. Noon by Noor
View this post on Instagram

This brand was founded back in 2008 by Bahraini cousins Shaikha Noor Al Khalifa and Shaikha Haya Al Khalifa. This legendary brand has made it all the way to New York with A-list stars like Jennifer Lopez and Solange Knowles wearing these outfits on New York Fashion Week. Check it out!
2. Affinity by Batool
View this post on Instagram
This brand is all about luxury, and does a great job at it! Founded back in 2016 by Batool Dadabai, this brand creates a fusion of traditional Bahraini and Indian clothing. Grab a gorgeous sari for your next wedding event, or shop from her stunning collection of Jalabiyas in all different colors.
3. Ninousha Fashion
View this post on Instagram
This brand sellsl the coolest fits thanks to founder Rana Tabbara's creative mind. From traditional Jalabiyas, to printed clothes and masks, to even the cutest summer dresses, Ninousha has got it all. Check out their awesome selection for your next summer vacay!
4. Trü Active
View this post on Instagram
If you're looking for your next workout fit, then head on over to this amazing brand's page and check it out! Bahraini sisters Dana and Hala Zubari have lead this brand to beocme the Kingdom's first activewear brand!  Check out how their tempting collection of traditional prints and unique designs are the answer to all your fitness fashion needs.
5. Hjr
View this post on Instagram
If you're a fan of gems and cute little accessories then you need to check out this brand that KILLS the game. From bookmarks, to bracelets, to even just a cute statement piece for your desk, this brand has got it all. Check their designs out that mostly feature adorable designs with quartz and stones.