Feature
It's International Women's Day And These Places Have Some Irresistible Offers For The Ladies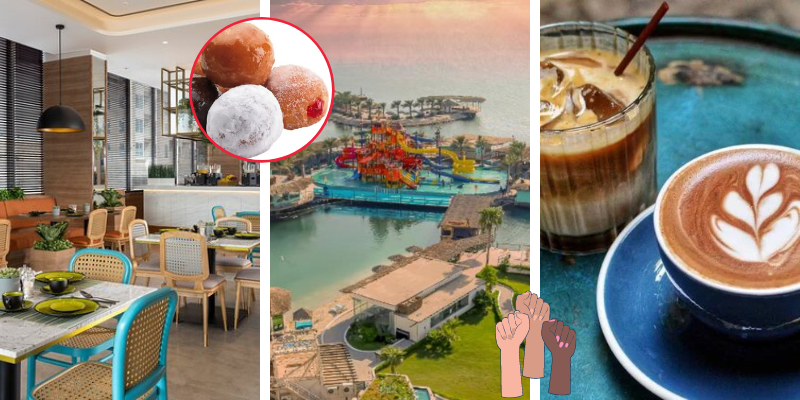 March 8 marks an important and empowering day for women all around the world. Appreciating them for their hard work, persistent efforts, and important contribution to society, these deals are just the beginning of what they deserve 👏. Scroll down below to get your hands on these deals, and remember this one's for the LADIES ONLY!
5. Enjoy a free fitness class with the gals
View this post on Instagram

What better way to get fit than having it cost you absolutely nothing? That's right, Dynamic Fitness is bringing you and the gals a free class for members and non-members from March 6-8! Enjoy their variety of classes related to strength, cardio, yoga, circuit training, martial arts and more 👀.
4. Show off how you can get 15% off on your coffee
View this post on Instagram
When you're going out for coffee with the squad, this is your time to flex on the lads and enjoy your cup with a 15% discount!
3. Enjoy a free breakfast at your fav coffee place
View this post on Instagram
Dunkin' is offering the ladies a free breakfast of a small coffee with 3 munchkins! This place seems like the perfect place to start this special day!
2. Enjoy a swim with the girls at Lagoona Beach
View this post on Instagram
It's ladies night this whole weekend guys! That's right, enjoy a ladies only swim with the gals from March 8 to 11 at Bahrain's finest resort. Ladies night starts at 8:30 pm up until 11:30 pm! The price starts at just 8.9 per person, but ladies in house enter TOTALLY FREE!
1. Eat fancy for 50% of on your total bill!
View this post on Instagram
Hilton Bahrain has planned your dinner with the girls for you! Dine at any of Hilton's outlets and enjoy 50% off on your total bill ladies! Make sure to go with a big appetite 👀