Community
This Bahraini Artist Makes The Coolest Animated Artwork Of The Island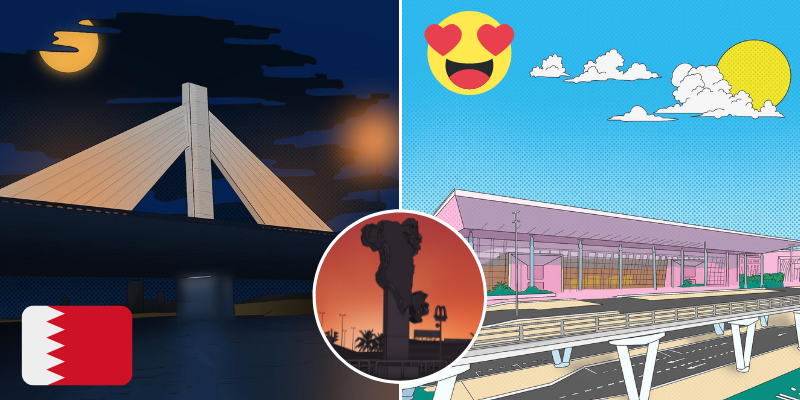 You'll definitely feel like updating your wallpaper after looking at Ahmed Fuad's artwork of Bahrain
View this post on Instagram

Ahmed Fuad is the mastermind behind the page 'The Thick Line', on which he posts some awesome edits of the island to his thousands of followers. Each of his edits better than the next are colorful masterpieces of familiar spots in and around Bahrain. Some of his designs include Bab Al Bahrain, the Pearling Path, Muharraq Bridge, and more.
These edits honestly make you feel like you're living in a cartoon 😍
View this post on Instagram
Ahmed doesn't just edit places in Bahrain, but has also made beautiful pieces featuring famous spots around Saudi Arabia and even Dubai!
Khobar Corniche looks magical here!
View this post on Instagram
The iconic Burj Al-Arab in RED
View this post on Instagram
These creative designs are not only captivating, but make you see the places around you in a totally different perspective. This is definitely local talent at its finest!
View this post on Instagram