Community
5 Bahraini Startups That Are Absolutely Killing The Game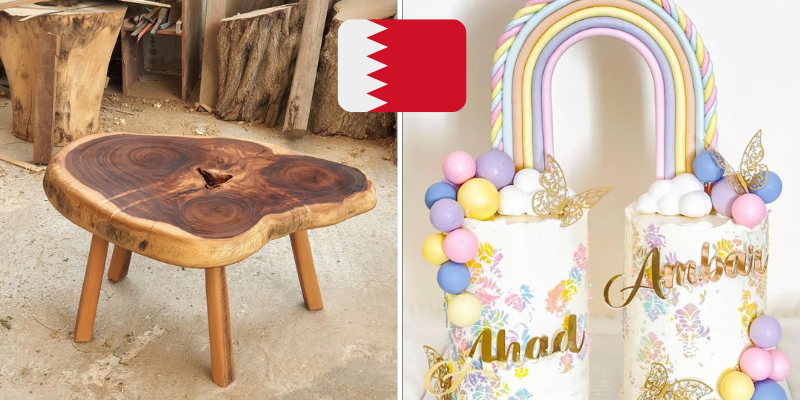 Bahrain is home to endless talent when it comes to innovative business, and here's your chance to support local
From using local materials to making the best homemade bites, Bahrain is definitely a place where you can shop locally with different variety. Scroll down below to check out five unique startup ideas in Bahrain that are actually killing the game.
1. Style-up with Lolia Jewelry
View this post on Instagram

This Bahraini brand showcases traditional Bahraini pearls that are all obtained locally. Since Bahrain is the central hub for pearl diving, this brand encompasses national pride in its jewlery selection that you HAVE to check out ASAP.
2. Celebrate happy moments with Pastel
View this post on Instagram

Need a pretty cake for your friend's birthday? This place offers a wide selection of delicious cakes that look GORGEOUS. These bites can be delivered right to your doorstep thanks to this small baking business.
3. Design your dream home with The Noohs
View this post on Instagram
This couple have totally TRANSFORMED interior design with their beautiful items. Established back in 2016, 'The Nooh's' design the most beautiful contemporary furniture pieces perfect for your new home. If you're looking for an interior makeover, you should definitely contact these guys.
4. Up your abaya game with Berla Line
View this post on Instagram

If you're looking for your next summer fit to be completed with a stylish abaya, then you need to check out this store. Based in Alqadam, Berla Line offers all different colors of abayas ranging from light hues to beautiful embroidered black designs. Check them out to shop away!
5. Stock up on summer dresses with Faith BH
View this post on Instagram

This clothing line is ELITE when it comes to finding a modest outfit. Created by local designer Eman Derwish, this fashion house offers elegant desgins fit for all seasons. Check out her collection for your next wardrobe renewal!