Latest
5 Indoor Activities For You To Beat The Heat This Summer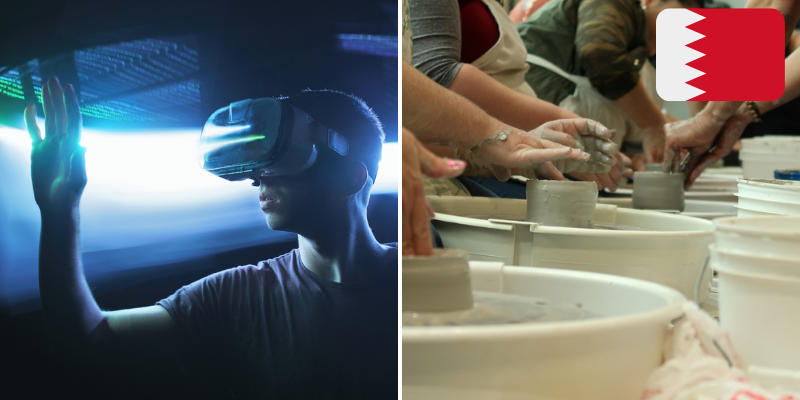 Summer is finally here and nothing says vacation like some fun indoor activities on the Island
Bahrain is home to several different activites from interesting pottery experiences, playing board games with friends, and the chance to face your skydiving fears. Read below to make a summer activity checklist, and see if you can finish them all!
1. Learn Pottery
View this post on Instagram
Bahrain features beautiful pottery places throughout the Island. If you're a fan of the art, then A'ali Pottery offers everyone the chance to learn the craft. Make sure to take your DIY project home once it's done!
2. Experience Indoor Skydiving
View this post on Instagram
If you're ready to face your fear of heights, then head on over to Gravity Bahrain for some indoor skydiving. Make sure not to eat a meal before going, and grab someone to take great pictures!
3. Play Boardgames With Friends At The Raven's Nest
View this post on Instagram
A fun night of fantasy games with friends is the best way to unwind. Grab your crew and head on over to this cafe with over 40 different board games to keep you entertained all night.
4. Try An Escape Challenge
View this post on Instagram
See if you're up to get through a challenging escape room in under 60-minutes! The Great Escape Challenge even features soundtracks of some of the scariest movies including, The Curse of La Llorona.
5. Do Some VR Gaming
View this post on Instagram
Grab some friends and head on over to Bahrain City Center for some intense gaming in a VR Cube, and satisfy all your gaming needs.