Feature
Bahrain Took The Win Against UAE With A 2-1 Victory At The Opening Match For The Arabian Gulf Cup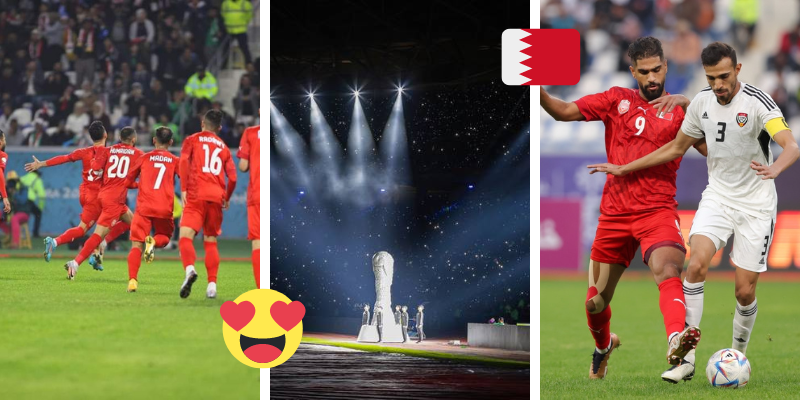 The 25th edition of the Arabian Gulf Cup officially kicked off last night and Bahrain has already taken home the first win 💪
Bahrain won the opening match in a beautiful 2-1 victory
Arabian Gulf Cup title holders Bahrain edge out the 3 points against the UAE in the 'Al-Minaa' Olympic Stadium with a 2-1 win.

Kumayl Al-Aswad was named MOTM after his free-kick opened the lead for the Reds. 🇧🇭 🇦🇪

📸 Ahmed Jabar
📹 @ADSportsTV @SportIQ2#خليجي_زين25#خليجي25 pic.twitter.com/Cf1C3GIASW

— Iraq Football Podcast (@IraqFootballPod) January 7, 2023

FIFA President Gianni Infantino was also in attendance at the opening match of the Arabian Gulf Cup that's taking place in Iraq since 1979.
Other countries including Saudi Arabia, Qatar, Kuwait, Oman, and more are set to compete in the matches
📸| Opening ceremony for 25th Arabian Gulf Cup in Basra.#Doha #Qatar #MarsalQatar #gulf25 #Iraq pic.twitter.com/X8SlTLyzDm

— Marsal Qatar English (@MarsalQatar_EN) January 6, 2023
The matches are set to continue on until January 19. Spectators also got to enjoy the opening match of Oman vs Iraq, with a 0-0 ending.