Announcements
Get Ready To See Miss Universe Bahrain Evlin Khalifa Light Up The Stage At Arab Fashion Week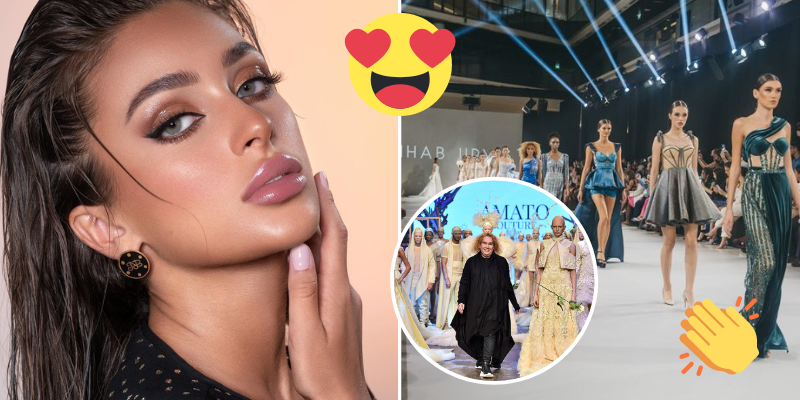 That's right, Miss Universe Bahrain Champion Evlin Khalifa is set to open for Arab Fashion Week in Dubai TOMORROW!
View this post on Instagram

Evlin is set to open for a Dubai-based couture brand known as 'Amato' by Furne One, at this year's Arab Fashion Week. Amato is actually a well-renown brand in the global fashion industry as big names like Beyonce, Katy Perry, Lady Gaga, Nicky Minaj and more have been seen in its designs. The brand is super excited to have Evlin on board, as the Creative Director and Founder of AMATO Couture, Furne One said: "Evlin is the new face of the modern Arab region. She embodies the diversity and uniqueness of this region."
Evlin was crowned Miss Universe Bahrain back in September and has previously bagged amazing modeling gigs with Dior Beauty, MAC Cosmetics, Bvlgari and more!
View this post on Instagram

Miss Universe Bahrain herself is also quite excited for this dream coming true! She said, "It has always been my dream to walk on the runway of Arab Fashion Week and now that dream will finally come to life. This is even more special as I will be walking for the world renowned fashion designer to the royalties and stars, Furne Amato of Amato Couture." Can't wait to see Evlin represent the Kingdom on the runway! Let's go Evlin!