Food and Drink
Here Are 6 Places To Enjoy Sushi Night In Bahrain With The Squad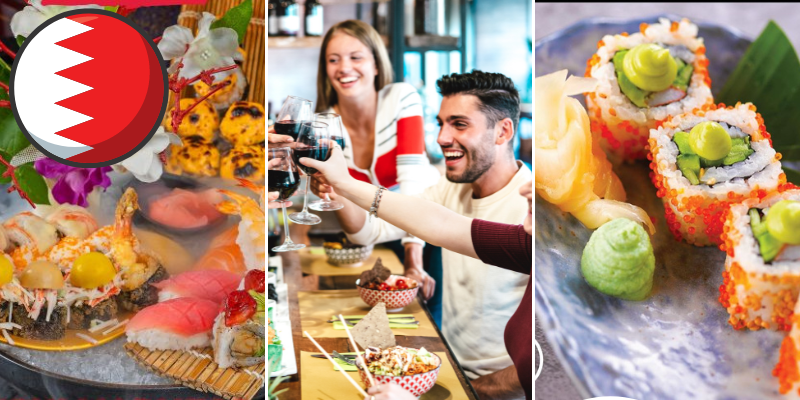 Sushi is always a popular favorite amongst a group of friends and these seven places have quite the promising experience
Don't worry if you're not into the raw fish, these places have a variety of options for the black sheep in the group that absolutely HATES sushi. From the different flavors, refreshing drinks, and amazing ambiance these spots will definitely serve it up when it comes to satisfying that craving. Scroll down below for the top seven options when deciding where to eat some delicious Maki rolls.
1. MAKI
View this post on Instagram
This place definitely has an awesome selection of sushi, from a shawarma and maki combination to even sushi in the shapes of cones! Not to mention their presentation skills are on POINT.
2. Sumo Sushi & Bento
View this post on Instagram
This place is known for their sushi boat that is definitely enough for the whole squad to join in on. They also have a great noodle selection and the cutest litle kids menu. Make sure to get their passionfruit iced tea because it's absolutely DELIGHTFUL.
3. Monsoon
View this post on Instagram
Just look at how delicious this looks! This colorful platter is just one of many that Monsoon offers to its sushi lovers. The ambiance is also beyond beautiful and offers different cuisines of Thai, Vietnamese, and Japanese delights. Make sure to make a booking before you go because this place is super popular.
4. Meisei
View this post on Instagram

Your taste buds are definitely going to have a party with the different flavors of sushi this place offers. Aside from the delicious sushi selection, Meisei also offers salsa classes to visitors!
5. Bushido
View this post on Instagram
This place is one of the most famous spots in the Kingdom where people all the way from Saudi come to endulge in. With some top class sushi and variety of drinks and desserts, this place serves everything to PERFECTION. Book a table at least one to two days before because this Japanese spot is SUPER popular.
6. Uni Sushi
View this post on Instagram
If you're looking for the Sushi experience at a good price, then Uni Sushi has the best options for you and the squad. Grab a Hiroshima Roll or even just a quick appetizer of their Fried Calamari. Uni Sushi should definitely be your number one choice when looking to have a pocket-friendly dining experience.