Feature
Here Are 7 Food Bloggers You Need To Follow And Enjoy Delightful Bites In Bahrain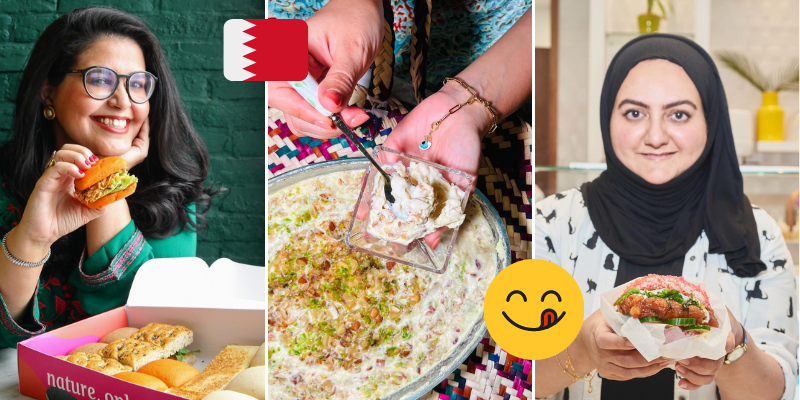 Everyone's always looking for a place to eat at and getting the reviews are almost essential
These Bahraini food bloggers are the key to all your foodie needs for finding cool places to eat around the Kingdom. You have to give these guys a quick follow ASAP, to get in on all the hot spots these days, and make every meal count! From authentic food reviews, mouth watering meals, and tempting deals, these bloggers definitely give you the real deal when it comes to dining in Bahrain.
7. Bilal Kazi
View this post on Instagram

Bilal is definitely the answer when it comes to finding the best places to eat in Bahrain. He even gets you in on the coolest deals going on at the hottest restaurants these days. You should definitely give Bilal a follow if you're looking for the best meals to eat on all occasions.
6. Cravelist.bh
View this post on Instagram
This blogger makes all meals look totally mouth-watering. With authentic reviews of every place, Hind Al-Rumaihi visits all the different places in the Kingdom with all different cuisines. Read a review about the best pasta place, or the hottest coffee spot everyone's talking about. Hind will definitely keep you up with the trends.
5. The Bahrain Blog
View this post on Instagram
This blogger posts all about the hot and upcoming deals at different restaurants in Bahrain. If you're a fan of all things desi, Farah Karim Kasim posts the best and upcoming Pakistani and Indian restaurants that feature the yummiest dishes.
4. Hungry Fifi
View this post on Instagram
This Londoner in Bahrain is posting all about the perfect ways to satisfy your food cravings. From the perfect pasta-night, the best place for drinks with friends, and the most delicious answers to your dessert cravings, Fifi is definitely worth the follow.
3. The Food Menu
View this post on Instagram

Zainab Akbar is the brains behind this awesome page that posts a BUNCH of different places to get some yummy grub. She posts about all things grill, Chinese, dessert, and takes pictures of her mouth-watering meals.
2. iknowhatoeat
View this post on Instagram

Maryam Shukri is the girl to follow if you want in on all the different dining experiences in the Kingdom. One of her recent posts takes you on a journey of clean-dining at a spot that's actually 100% vegan and has 0 waste! Maryam's talents however extend global as her reviews also consist of places in Dubai and Kuwait!
1. Curioslyhungry
View this post on Instagram

Watch Hessa Humood Al Khalifa enjoy some delicious delights on her page that features dozens of different places in Bahrain. This blogger doesn't just give the best reviews, but is actually a chef herself! Hessa has actually held cooking masterclasses and obtained a professional degree and everything from Paris! This girl DEFINITELY knows good food when she sees it.