Feature
Make Sure To Do These 5 Activities On Your Visit To Bahrain For The 2023 F1 Races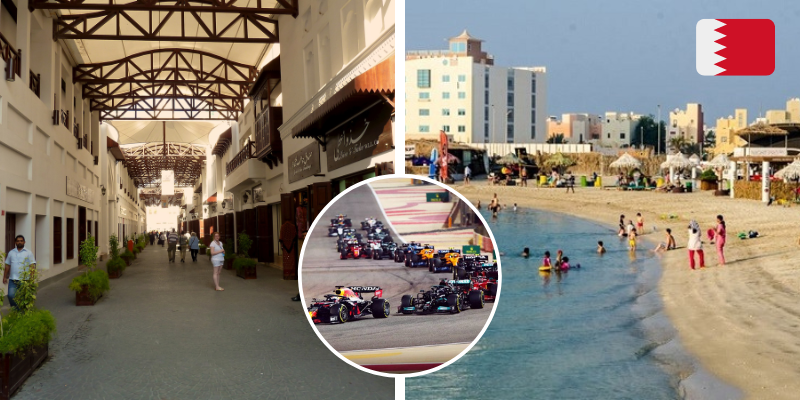 Formula 1 is just a week away and preparations are already underway. People are flying in from all over the world for the famous races featuring world superstars.
🎁🎁🎁🎁 Unboxing Presents #BahrainGP style!

Preparations are in full swing for the upcoming #F1 pre-season testing!

See you there!

Tickets available at 🌐 https://t.co/T9mOq5Taj0#F1Testing pic.twitter.com/A3tQtzF1GC

— Bahrain Int. Circuit (@BAH_Int_Circuit) February 18, 2023
As reported by the Bahrain International Circuit, preparations are in full swing. The practice rounds are set to take place this weekend, to make next weekend's experience absolutely perfect for you. Get more info on the race tickets and concerts here. Meanwhile, make sure to take a look at this list of activities you must do on your visit to Bahrain.
5. Get a good bargain at Bab Al Bahrain's beautiful Souq
View this post on Instagram
This place was formerly the official gate of Bahrain that was home to most of Bahrain's population back in the day. Its structure remains the same, and still features some historical pictures and artifacts of settlers in the Kingdom. The souq features a wide range of souvenirs, clothes, dishes, and even imported products that you can definitely get at a good bargain.
4. Take pictures at Qal'at al Bahrain
View this post on Instagram

This fort is an iconic historical landmark in the Kingdom which dates back to the Dilmunia era. The beautiful structure, natural lighting, and tall arches make the perfect spot to grab your friends and take some memorable pics for your trip.
3. Bite into some mouth-watering lamb chops at Sabar Ayoob
View this post on Instagram

This spot is a local favorite for its signature lamb chops and people are flocking to have them. Sabar Ayoob is known for its delicious rub that is accompanied by the freshest Rocca leaves, and amazing tea.
2. Enjoy a picnic at the endless beaches
View this post on Instagram
Bahrain is known for its endless beaches around the beautiful island which will get you in the summer mood. Experience some Cali beach vibes at Marassi beach, or enjoy a picnic with a view at Bahrain Bay. Pick any beach on the island and enjoy the cool breeze, amazing sound of waves, and shiny island sun.
1. Go on a shopping spree on one of the many malls around the island
View this post on Instagram

Bahrain is known to have the most number of malls in a small area, which answer all your shopping needs. Each city and district in the Kingdom has a mall, cinema, food court, and the best stores for you to choose from. Get the whole list of shopping malls here, and make sure to tag #lovinbahrain on your visits!