Latest
Sheikh Nasser Officially Won The World Endurance Championship In UAE Yesterday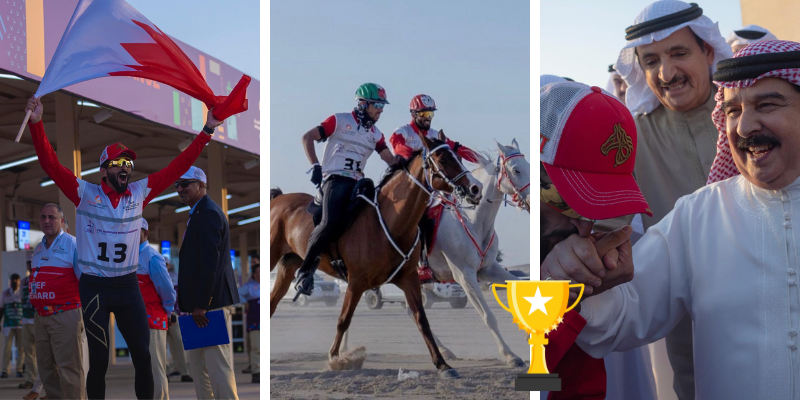 Sheikh Nasser has added yet another title to his name by becoming the World Endurance Champion at the Championship held yesterday at the Boudheib International Endurance Village, UAE.
Sheikh Nasser posted these celebratory pictures of him, HH King Hamad, and his family
View this post on Instagram
Sheikh Nasser won first with a time of in 7 hours, 36 minutes, and 39 seconds. He was head-to-head with UAE's rider Salem Al Ketbi and Ponte Juaimi from Spain. The event featured 126 riders from 36 countries around the world.
Sheik Nasser gave a heartfelt thanks to His Royal Highness Prince Salman bin Hamad Al Khalifa and HH King Hamad for their support
View this post on Instagram