Announcements
The GCC Dominates Top 10 Of "Best Airports In The Middle East" List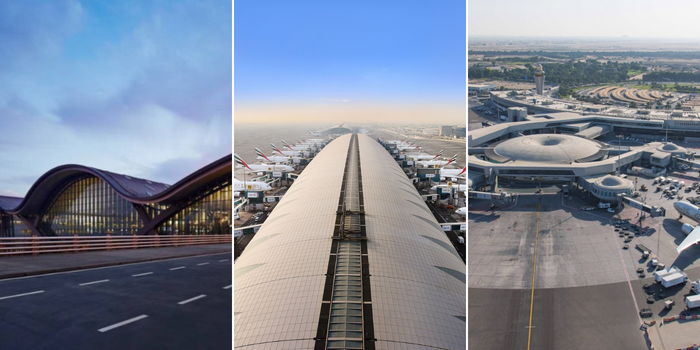 The GCC has dominated the list of the "Best Airports in the Middle East 2022." Plus, Skytrax surveyed passengers to conclude this list.
Skytrax surveyed passengers of every airlines and airports, additionally, they found out that the GCC rose to the top!
The World Airport Awards began in 1999. For this was when Skytrax launched its first global, Airport customer satisfaction survey. Plus, the survey assessed customer service and facilities in over 500 airports.
Skytrax surveyed airports for a main category of "Best Airport in the World 2022." Additionally, the "Best Airports" category has multiple subcategories. These categories also cover regions such Asia, Africa, Europe, Middle East, North America, South America, etc.
The rankings for the "Best Airport in the Middle East 2022′ are as follow:
Hamad International Airport, Doha
Dubai
Riyadh
Bahrain
Muscat
Jeddah
Damman
Medina
Abu Dhabi
Salala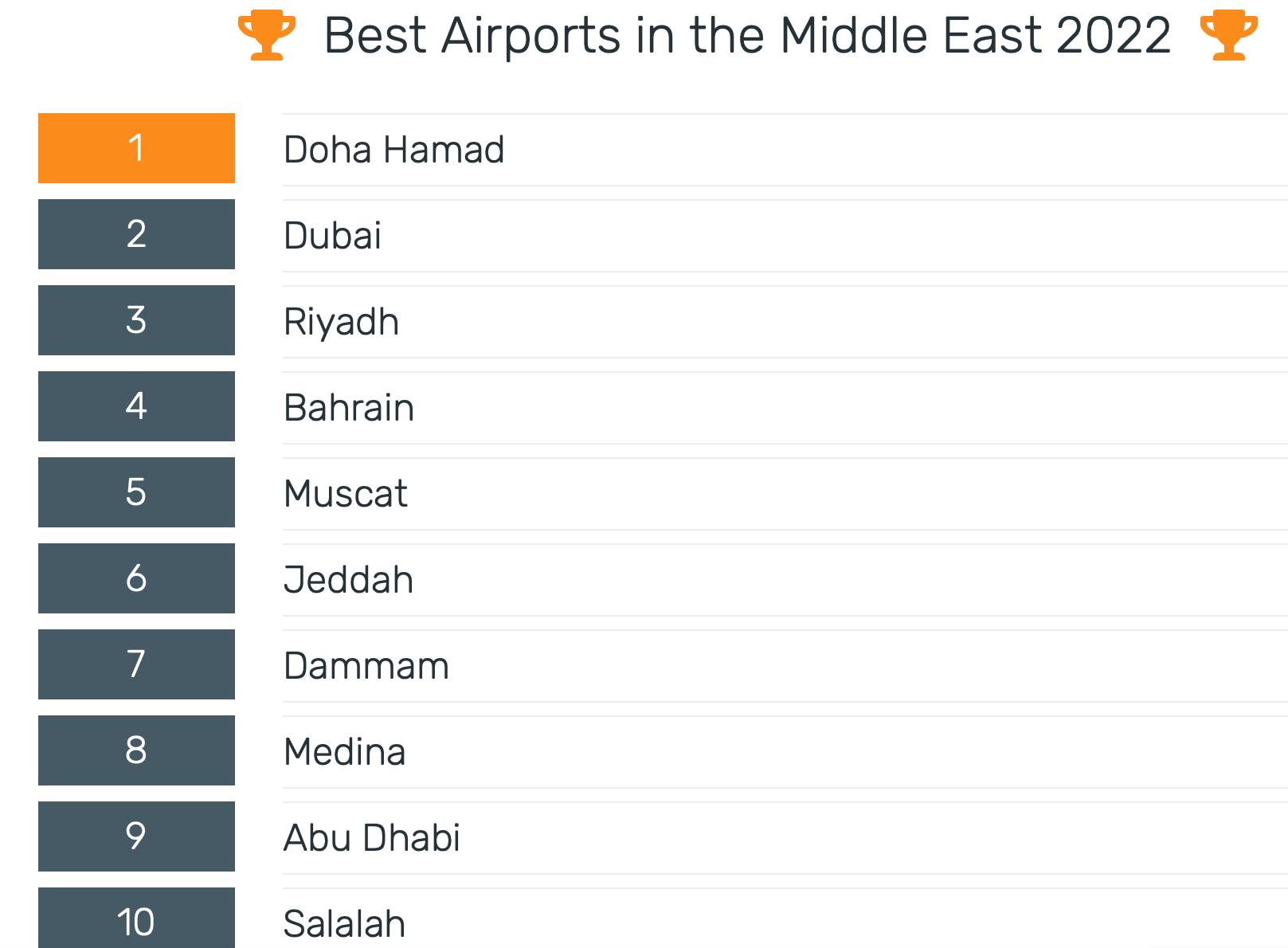 Other than "Best Airport in the Middle East 2022", Qatar also won the title for "Best Airport in the World 2022"

Let's hear it for the safest cites all around! Abu Dhabi, Doha, and Sharjah dominate the top 3 safest cities of the Safety Index by City2022 by Numbeo.
Numbeo published their findings on the Quality of Life Index 2022 where the safest cities were ranked in a subindex
Numbero's subindex is the Safety Index by City2022. However, Numbeo calculated and ranked countries and cities based on subindexes to get the total of their Quality of Life. They used purchasing power index, pollution index, house prices in comparison to income, cost of living, safety, healthcare, traffic commute and climate.