Feature
These 5 Coffee Shops In Bahrain Are Open 24 Hours A Day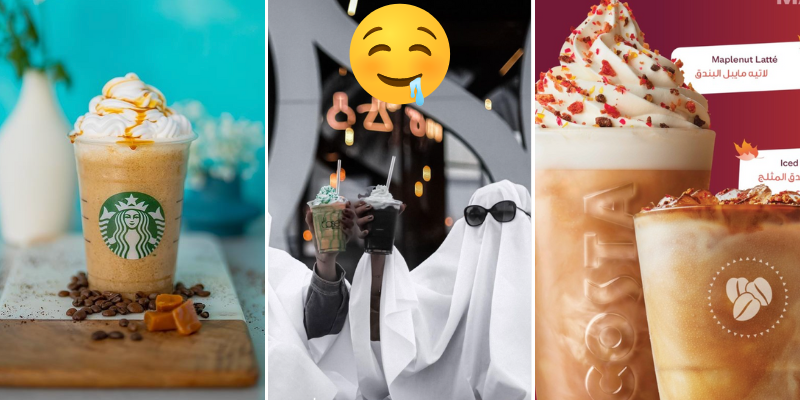 Bahrain is full of hardworking people that are working the hustle and need their caffeine fix, and these places are here for exactly that
From an all-nighter study session, to staying up with friends, to even working a night shift, caffeine is everyone's best friend in these scenarios, and this list is perfect to take along your trip.
1. Starbucks
View this post on Instagram

This one is obviously an international favorite, as their white mocha is INCOMPARBLE. Head on over to their Zallaq, Sanabis, Seef, Hamala, or even Muharraq locations to grab a yummy drink anytime!
2. Cine Cafe
View this post on Instagram

This place has two branches in both Riffa and Diplomatic Area that are open 24/7. Their delicious coffee is definitely incomplete without a yummy dessert to accompany it. Feeling breakfast at 2am? This place even has the yummiest English Breakfast that will fill you up after a midnight craving.
3. Cafe Ségo
View this post on Instagram
This cafe is perfect for those in the mood for a fancy meal with your coffee, as Cafe Sego offers delicious French bites like soups, cakes, delicious coffee, to even a delicious dessert box, this place satisfies all. Their Diplomatic Area branch operates 24/7.
4. DOSE
View this post on Instagram

A craving for their saffron or San Sebastián cake can come ANYTIME, and this is exactly why DOSE operates 24 hours in Salmabad and Juffair. Head on over with a group of friends, and indulge in that delicious cake with a nice cup of iced coffee. Best thing is, they even got the coolest selection of Halloween drinks!
5. Costa Coffee
View this post on Instagram

This popular spot has four locations that are open 24/7! Head on over to either their Diplomatic Area, Riffa, Janabiya, or Sakhir locations to grab a delicious cappuccino. They even have a yummy autumn menu, and some spooky Halloween cookies.