Feature
This Graffiti Artist Totally Lights Up The Walls Of Bahrain With Her Murals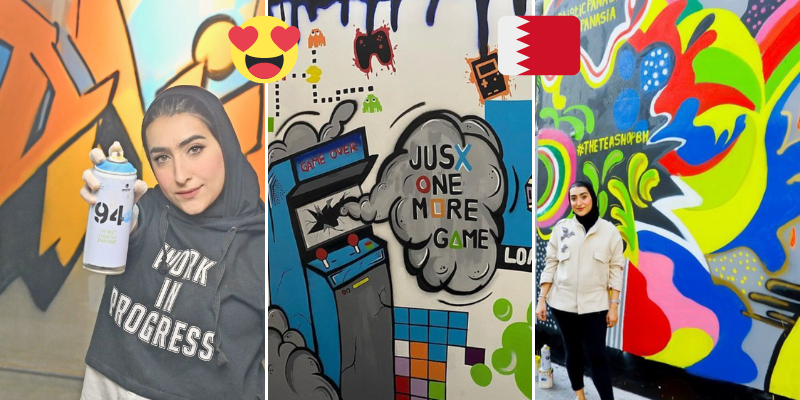 Samar Bushehri is known to be the first-female Bahraini graffiti artist and has quite the talent for it
View this post on Instagram
She is able to make beautiful pieces like these across the streets of Bahrain. Aside from being insanely talented when it comes to graffiti, Samar is also a VFX artist who makes the scariest things look real.
WARNING: Here's a picture of a hand injury that's actually totally fake
View this post on Instagram
This mural looks like all of Bahrain in a picture!
View this post on Instagram
Aside from being a total mastermind with the spray cans, Samar is also the founder of Ink Tribe, a customized merchandise business. She sells the most beautiful keychains, bracelets, magnets and more on her page.
View this post on Instagram
When she's not busy painting the streets, she's sketching these insanely detailed pieces
View this post on Instagram