Feature
You Have To Watch These 5 Famous Productions That Were Filmed In Bahrain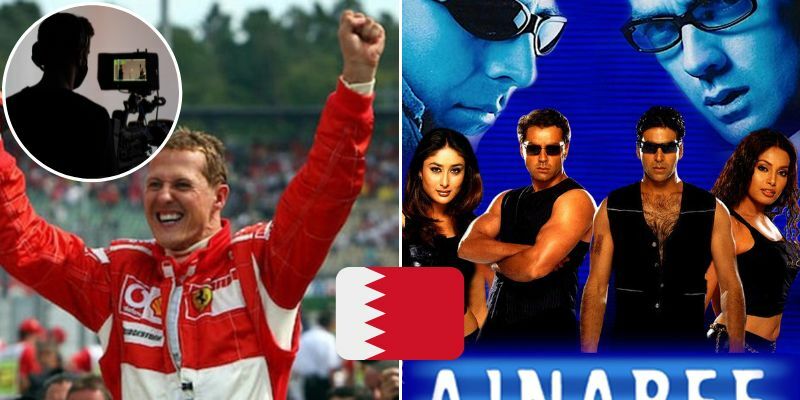 Bahrain has been a filming hub for quite the famous Hollywood and Bollywood projects which you should definitely check out ASAP
From a thrilling mystery to a documentary of a legendary Formula 1 racer, these productions had quite a few scenes filmed in the Kingdom. Scroll down below to pick the next movie to munch some popcorn with, and see if you can spot the scenes shot in the Kingdom.
1. Schumacher (2011)

Micheal Schumacher is known to be one of the most famous and legendary racers in the history of Formula 1. He is SUPER famous in the racing world, and even has rides and murals dedicated to him in Abu Dhabi's Ferrari world. This documentary discovers the story of the racer and includes exclusive racing footage in Bahrain.
2. Ajnabee (2001)

This Bollywood-thriller was quite the famous hit of its time with A-list stars Akshay Kumar, Bipasha Basu, Kareena Kapoor, and Bobby Deol. The story is about a newlywed couple, Raj and Priya, who move to Switzerland and become friends with their new neighbors, Vicky and Sonia. But one day, Sonia is murdered and Raj is accused of the murder. Check the movie out and try and see if you can find which scenes were filmed in Bahrain.
3. Tash Ma Tash (1993-2011)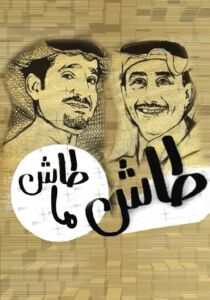 This TV show tells the story of two brothers and their adventures in the Kingdom of Saudi Arabia. This comedy starrs Nasir Al-Gasabi and Abdullah Al-Sadhan and showcases their daily-lives in Saudi society.
4. The Gentleman Driver (2018)

This documentary gives an inside look into the lives of four wealthy businessmen who moonlight as race car drivers at extraordinary levels of sports-car racing. The term 'gentleman driver' is explored through this film, as the concept revolves around amateur racers joining the track for pleasure, due to the hefty funding they bring to the team.
5. Hamad and the Pirates (1971)

This one goes back before the 80's and explores the concept of Pirates around the gulf. The movie revolves around the story of an orphaned Arab pearl diver who helps a British gunboat catch pirates in the Persian Gulf. Since Bahrain is famous for pearl diving, you will catch most scenes of this movie shot all over the island. It also explores Bahrain heritage and culture.