Announcements
Charles Leclerc To Get Grid Penalty In Saudi GP After Power Unit Failure During Bahrain GP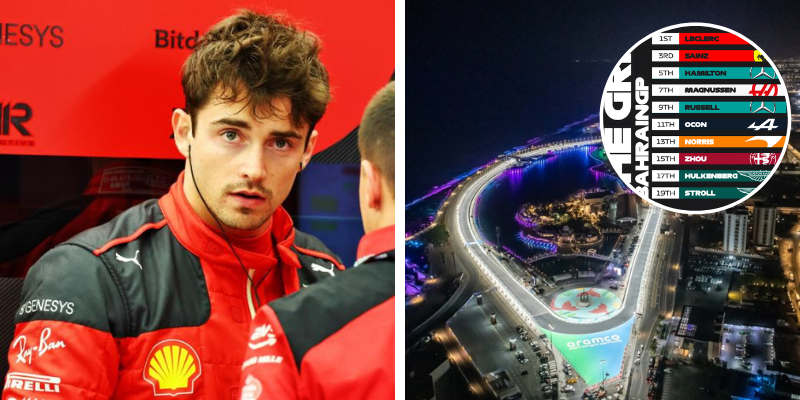 The famous F1 racer for Ferrari will suffer a major jump on the grid due to his Bahrain GP power unit failure.
Charles Leclerc had to shift to a second control electronics power unit component during his race at Bahrain GP
BREAKING: Charles Leclerc to receive a grid penalty at the Saudi Arabian Grand Prix#SaudiArabianGP #F1 pic.twitter.com/mYvk0RMPHE

— Formula 1 (@F1) March 15, 2023
Because teams are only permitted to use two control electronics components per season, Leclerc's will move to a third for his second race in Saudi's upcoming Grand Prix. This means the racer will drop back 10 spaces on the grid, becoming secondary to other racers he had previously advanced over.
The Saudi GP is set to kick off this Sunday at the Jeddah Corniche Circuit
Only 3 days to go until another exciting race at the #JeddahCornicheCircuit!#SaudiArabianGP pic.twitter.com/SrWcdkrpHO

— Saudi Arabian GP (@SaudiArabianGP) March 16, 2023