Community
5 Brunch Spots in Cairo To Try During The Long Weekend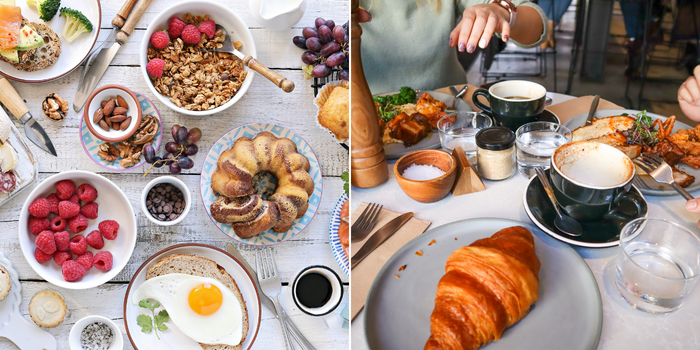 The 6th of October long weekend is upon us, and with more precious day of downtime, it might be nice to enjoy a brunch out in the sun before the winter sets in. Luckily, there's no shortage of great spots around Cairo to do this, and we've got a few in mind…
Here are five gorgeous brunch spots try to in Cairo this long weekend
Villa Belle Epoque
View this post on Instagram
Location: Maadi
This charming colonial villa is not just a quaint boutique hotel with gorgeous interiors, it's also a stellar brunch spot. Tucked away in the corner of the cosmopolitan neighborhood, its gardens are lush and its eatery overlooks a vast pool. We recommend the avocado toast, thank us later!
2. Estro
Location: Maadi
Located on the top floor of Royal Maadi Hotel, Estro is from the same owners of Maadi's iconic Frank & Co, so you're in safe hands. This Sicilian rooftop serves fine Italian dishes, which is exactly the pick-me-up everyone needs on a weekend morning.
3. Jones the Grocer
Location: New Cairo and Sheikh Zayed
This Australian restaurant and grocery store has captured our hearts with its delicious selection of charcuterie boards, eggs benny, and a full English breakfast. Brownie points because you can also shop for gourmet groceries to take home afterwards!
4. Granita
Location: Zamalek and Sheikh Zayed
Located in the All Saints Cathedral, Granita's brunch items are delicious and feature a variety of European dishes. Its vintage-inspired atmosphere is reminiscent of older era and perfect for catching some sun with its massive windows and indoor greenery.
5. Carmel
Location: New Cairo and Maadi
A go-to brunch spot, it's not just their a la carte menu that is the stuff of breakfast dreams, it's their weekend brunch buffet that truly has our heart. Their French bakery certainly doesn't hurt!
Oh, yeah…Happy 6th of October holiday!