Inspo
These Egyptian Siblings Broke A Guinness World Record For Biggest Glasses Made From Legos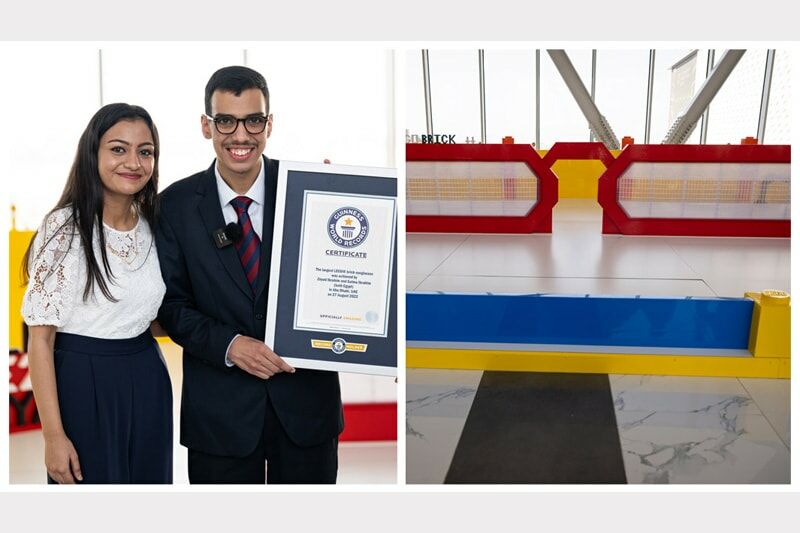 With LEGOs, you can pretty much build anything. So two Egyptian sibling wanted to set a new record, and they certainly did.
With the aid of his 17-year-old sister, Salma, Zeyad Ibrahim, a legally blind 19-year-old Egyptian has made a once in a lifetime achievement.
The siblings set a Guinness World Record by building the biggest pair of LEGO spectacles ever.
The siblings, who are from Mansoura, assembled the glasses over the course of 17 days and 56 hours using 65,108 LEGO pieces at The Galleria Al Maryah Island in Abu Dhabi.
The glasses, which measure 6.2 m by 2.52 m by 0.952 m and weigh about as much as an adult bear, are the stuff of Andy Warhol's fantasies.